Welcome to Nintendo Friday Night Fights!
It's almost time! Earlier this week, Nintendo hosted
another Nintendo Direct,
this time completely focused on
Mariokart 8.
It's looking preeeeeeety good. The only thing I take issue with is the character selection this time around. I have Koopalings to keep me busy, but the rest of the new ones are kinda meh. (Rosalina's cool) The game looks so fun that any character will suffice, though. And how about that ability to destroy blue shells! FINALLY.
Over here, the OST was uploaded by some Youtubers for
maximum hype-building.
This is obviously going to be Nintendo FNFs new #1, so get kartin' ASAP. I think some MK7 practice sounds good. Any hosts for that?
Meanwhile, as was
announced recently,
Nintendo is shutting down online services for all Wii and DS games that used it. You'll still be able to use the shops, and entertainment services (like Hulu, Netflix, etc.,) but no more online multiplayer. As of now, it looks like this takes effect on May 20 of this year.
I think a send-off is in order. Fight?
Time:
12:00 A.M. EST
Host:
smurfee mcgee          
Friend Code:
 322 601 243 140
Any other hosts?
Any other games you'd like to see? Or host? Let us know.
Headers/avatar by Bill Platt, whom got that.
---smurfee mcgee
Medal Of Honor Heroes 2 on the Wii was the bomb diggity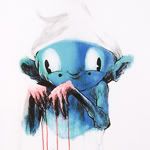 [/b]
---
LOOK WHO CAME:
Dtoid Nintendo FNF
---
About Dtoid Nintendo FNF
one of us since 12:01 AM on 03.22.2012
Every Friday a bunch of Destructoid folks get together to play video games. It's true. Things can get confusing when trying to get a lot of people together, so we try to squeeze all the info into
one
or
two
places.
We're the blog to organize Friday Night Fights for all Nintendo platforms!
FNF is a weekly, community-run event where Dtoiders get together to play videogames online! Planning starts in the
forums
, followed by posts here in the C blogs and on the front page on Fridays. It's easy to get involved, so why not start today?!
<-- Read the blog for more info!
Like FNF itself, this cblog is run by the community, your hosts are listed below:
Non-Nintendo FNFs
Playing Nintendo with others not your thing? Try our PS3, Xbox 360, PC, and European counterparts!
FNF on the WWW
And don't forget to follow us on Facebook, Google+ and Twitter to stay on top of FNF happenings throughout the week!