Welcome to Nintendo Friday Night Fights!
As was
announced recently,
Nintendo is shutting down online services for all Wii and DS games that used it. You'll still be able to use the shops, and entertainment services (like Hulu, Netflix, etc.,) but no more online multiplayer. As of now, it looks like this takes effect on May 20 of this year.
I think a send-off is in order. Fight?
If I were to host something on Wii/DS, what should it be? I'm thinking Battalion Wars 2 for the last couple weeks. Thoughts?
Time:
11:00 P.M. EST
Host:
smurfee mcgee          
Friend Code:
3995-6687-9850
Any other hosts?
Any other games you'd like to see? Or host? Let us know.
Headers/avatar by Bill Motherfucking Platt
---smurfee mcgee
Medal Of Honor Heroes 2 on the Wii was the bomb diggity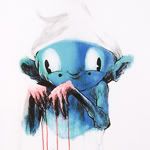 [/b]
---
LOOK WHO CAME:
Dtoid Nintendo FNF
Elsa 1