I'm still in the process of getting the login info for the LTPC account, but in the meantime, I'm putting this blog post up here so everyone on the front yard of Dtoid can enjoy it.
- - - - - - - - - - - - - - - - - - - -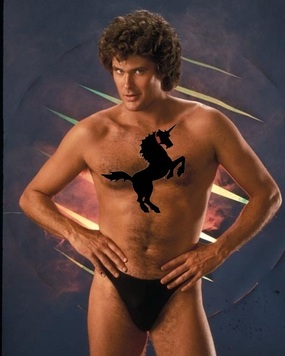 The Lower Tier Podcast
SEASON TWO, EPISODE THREE:
PUMPKIN TITS
On this episode of The Low(er) Tier Podcast, Usedtabe changes his (nick)name, ZP hates the rebranding, and Rev has strong words for an online stalker.  We discuss the linguistic skills of CoD players (blopblop), getting drunk and playing games, ask if there are any classic game collectors in the group, and wonder just what the fuck is up with the Steam Machines and why they even exist.  We then answer another round of listener questions...and some of them are just
bizarre
.  It's the Lowest Tier yet.
Your hosts:
Usedtabe (Latrell)
Revuhlooshun (Ryan)
Badstar (Justin)
ZombiePlatypus (Levi)
Jaime (Hi-Me)
Everyday Legend (Grant)
Music Credits:
Entertainment System - F-Zero (Port Town)
Cut Chemist - Litmus Test (Lesson 6)
Boards Of Canada - Roygbiv
Fu-Schnickens feat. Shaquille O' Neal - What's Up Doc (Can We Rock)
311 - Nutsymptom
Module - Shatter OST (Krypton Garden)
This podcast may contain copyrighted material the use of which has not always been specifically authorized by the copyright owner. We are entirely nonprofit and are not making a single red cent from this production, and really, the only thing we're doing is giving free advertisement for the products discussed and the artist whose music has been used as our interstitial pieces. As such, we believe this constitutes a 'fair use' of any such copyrighted material as provided for in section 107 of the US Copyright Law. So there.
- - - - - - - - - - - - - - - - - - - -
CLICK HERE FOR THE SHOW LINK, AS THE PLAYER DOESN'T LIKE TO EMBED HERE ON THE CBLOGS, SO YEAH, THAT SUCKS, BUT WHATEVER, IT'S COOL, I GUESS
---
LOOK WHO CAME:
Everyday Legend
Mxyzptlk 1
Hyper Lemon Buster Cannon 1
Seagull King 1
Radio Destructoid 1
pk fire 1
Occams 1
CblogRecaps 1
Usedtabe 1