Well Dtoid, internet, and the fine folks that owned the Walgreens' bathroom at Sixth and Lincoln, I'm sorry. I really did try, then I didn't, then I avoided the problem, tried to hide it, and then manically tired to fix it like Parks and React did, but I simply wasn't able to, unlike that awesome show. From what was supposed to be beating 8 full game series, turned into about half of that and like 60 more games beaten this year. In truth, I have only managed to get about 3 series, and about ˝ of one down in writing. I also managed to beat Final Fantasy V and FFIII, making the first 6 final fantasy under my belt and I little play time on FF7. Simply put though, I got half way through this challenge and I can't say I'll beat it within a whole 2 days when this was written. I also learned a lot about myself this year, got a part time job in what seemed like forever, and learned the true meaning of social justice blogging.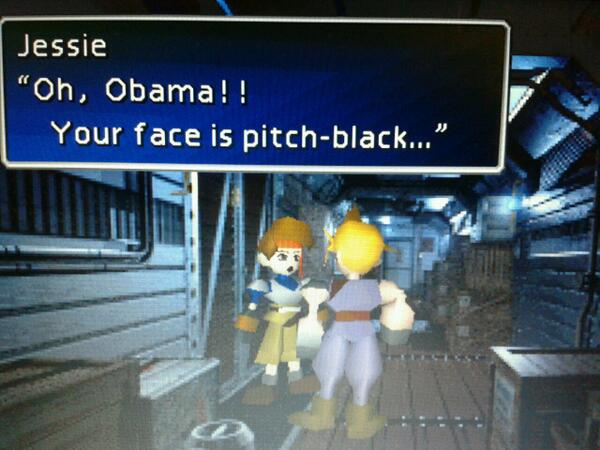 It was a pretty awesome year of Luigi internet, and while I didn't complete my New Years resolution like I did last year, I can't help but say I'm happier for it. From what was supposed to be a relaxing year of dedication turned into a full on venture bigger than last year's 60 game year challenge. Sure, I didn't beat 8 full game series, but I did manage to beat and roughly record 84 or something games this year. I even managed to gain a ton more games, a lot more friendships, and a 1,100$ debt in car repairs!
But more to the point here, while I didn't complete this year's resolution, I still want to keep doing these types of challenges and for that I may need some help with my next challenge. Rest assured that with what I recorded with these previously beaten game series will be put online, but for now I need some help ASAP. So while I finish up all my thoughts and editing them at least enough to where I find it acceptable, I'd like you people to help me pick which games you would want me to play for my next New Year's Resolution.
The basic rules are simple enough, recommend me a few games that you love a bunch, and that I have access to, and I will pick at least 1-2 of them to play and record my opinions on them. I want to expand my gaming knowledge and experience, and I know the internet is some of the best places to do that, or worse I keep forgetting which. But basically from my list of games that can be found here:
http://www.backloggery.com/lostleader
Try to pick games I haven't beaten yet and tell me to play them, of course you can just shout your own personal favorites, but please bare in mind that I only have so many resources. Afterward Ill go ahead and try to beat it and give you my opinion on what I thought about your
crappy
game.
Anyway THANK YOU for all
thefish 
your patience and recommendations
and stay tuned for the series that I actually did beat, in a the coming days.
---
LOOK WHO CAME:
lostleader