Welcome to Nintendo Friday Night Fights!
GET OUT OF THE WAY.
I think there's a game going on back there but I'm not really sure. Worst assist trophy ever.
_______________________
New to Friday Night Fights? It's easy to get involved!
Each week, a bunch of us Dtoiders get together to play videogames online! It's a 100% community-run event, so feel free to join in or even host something yourself!
The planning for FNF starts in the
forums
, where community members volunteer to host matches and post their pertinent details (game, time, Nintendo ID, etc.). Then, every Friday, reminder posts go up here in the C blogs followed by a recap post on the front page on the front page for last-minute planning.
To join in, simply send a friend request to the match host! (Don't forget to say you're from Dtoid!) If you'd rather host something yourself, just post your details below in the following format:
Game:
Game Name
Platform
Wii, 3DS, or Wii U
Host:
Dtoid Username
Nintendo ID:
Nintendo ID
Friend Code:
For Wii & 3DS
Time:
Time (Eastern please!)
We hope to see you online!
________________________
Caimdark and I can't play tennis
Heh. I might host Mariokart 7 tonight, but I wasn't sure, so I didn't put it on the schedule.  
Community:
Destructoid150cc.    
Code:
22-4755-7110-5555 (150cc, All items)
Host:
smurfee mcgee          
Friend Code:
5284-1410-9454
Read more at http://www.invalidlink.com/blogs/Dtoid%20Nintendo%20FNF#zv2qp8QgDEeRF6AJ.99
Any other hosts?
Any other games you'd like to see? Or host? Let us know.
Headers/avatar by ChillyBilly even thought he''s more of a Vita guy
---smurfee mcgee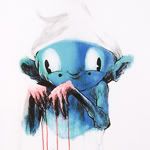 [/b]
---
LOOK WHO CAME:
Dtoid Nintendo FNF