Hey Gang
, remember me?
No?
I don't blame you.
It's been over a year since I've blogged here. Sorry about that. Over the last couple of years I've had less and less access to a stable and working computer and in all honesty while I had a ton of ideas for blogs the passion just wasn't there and the timing was all wrong. Now however seems perfect and I'll tell you why.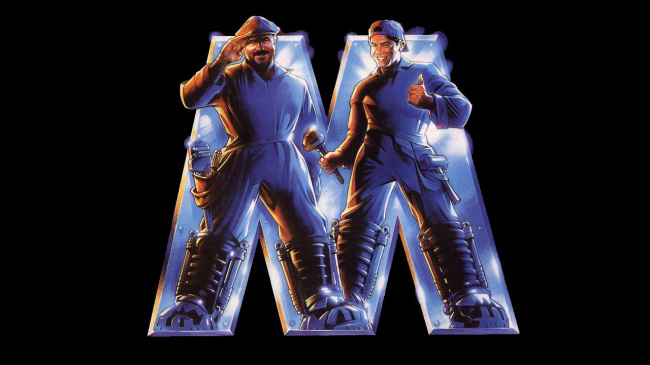 Recently Destructoid posted an article about the
20th anniversary of Super Mario Bros. The Movie
in which John Leguizamo told us some fond memories about filming of the movie and how it was a pioneer in video game movie adaptions. As I was growing up I absolutely adored this movie. Unlike most however I actually didn't grow up with a Nintendo console in my house. I sometimes think that for this reason alone I enjoyed the Super Mario Bros. Movie as the sting of a completely different take from the games is why most adult Mario fans now seem to hate this film. Ultimately I'm sure it's just a case of personal preference but in defense of the film....what would you have preferred? A straight adaption? Don't you think the movie we got was already bat-shit insane as it is? That's what I love about it!
For anyone who knows me from back when I posted here quite frequently about 3 years ago I used to run a little kiosk within a busy complex
selling trading cards and other nerdy junk
. It didn't really pan out because this stuff is so niche and I used to sell it way before I knew about eBay/Amazon but for a while I used to also collect & sell both MOC (Mint On Card) and Loose action figures. Having such a huge love for the Super Mario Bros. Movie I also decided to get my hands on the complete set (minus one piece) and I wanted to share some pics cause it's the 20th anniversary and I love this movie! So hopefully you dig it too.
Note: before I get on with this I actually have DOUBLES of everything here. That means that I have two versions of this entire set (minus one piece) both MOC and Loose. So nothing was opened that wasn't already!

Recreating The Dancing Scene
Our Heroes
Devo Chamber
Thanks for'to checking out my blog. Have a nice day! Yipe wah yahoooooooo!
---
LOOK WHO CAME:
garethxxgod
Mxyzptlk 1
smurfee mcgee 1
ChillyBilly 1
Kevin McClusky 1
CelicaCrazed 1
SuperMonk4Ever 1
M Randy 1