It's no secret that the internet can be an overtly negative place to hang out sometimes and when it comes to bloggers and journalists, there's certainly no shortage of the angry critic. While several internet personalities are quite talented at implementing their perceived rage when approaching a review or retrospective I see no point in trying to do something that has been done before on countless prior occasions. Instead, I'd like to try things a little differently and speak up for the underdogs out there. For Your Re-Consideration is a series of overviews that highlights the brighter aspects of games, hardware and other things in nerd culture that seem to be the whipping boys in their respective fandoms. To be clear, these articles are not meant to be unbiased critiques, many of the negative attributes surrounding these subjects are well-known popular opinion. Instead, this is just an encouragement to give something another look.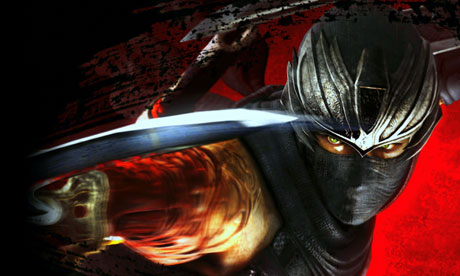 The Ninja Gaiden series has become something of a hallmark in our industry for brutal difficulty. From the series' inception the Ninja Gaiden franchise has always been remarkably unforgiving in just how much room for error the player was allowed. This remained unchanged when Ninja Gaiden was given the reboot treatment in 2004 leading to a new trilogy for Ninja protagonist Ryu Hayabusa. The first two titles in this new trilogy were released to critical acclaim for their tight controls, insane difficulty and somewhat old-fashioned sensibilities but the third title has garnered much negative publicity through it's initial release and inevitable re-release. Despite this, Ninja Gaiden 3 has completely renewed my interest in the franchise and become one of my favourite action games of this generation.

Ninja Gaiden 3 is easily one the most violent games I've played in recent memory.

I'll admit that I wasn't entirely familiar with the series' lore when I decided to start playing Ninja Gaiden 3. I had only previously played the arcade original and Ninja Gaiden Black very briefly. But Ninja Gaiden 3 does an admirable job of getting players up to speed in a very unobtrusive opening tutorial. Before too long I was cutting enemies down to size and quickly traversing the environment with ease. Combat has a certain visceral thrill compounded by the title's new "Steel on Bone" mechanic that causes the game to slow when Ryu's sword penetrates an enemy and forces the player to rapidly tap the attack button while the DualShock 3 controller supplies force feedback. While not a game changer by any means it was a simple touch that made the otherwise repetitive nature of this style of gameplay more enjoyable to me for longer play sessions. Ryu is also equipped with a wide variety of combos making fights with enemy sword fodder more varied than is typical with action brawlers. All of this is accompanied by copious amounts of blood & gore, Ninja Gaiden 3 is easily one of the most violent games I've played this generation and it deserves a spot next to similarly bloody games like BulletStorm or Mortal Kombat.

Players are given a chance to learn more about Ryu as a character and the game does an admirable job of humanizing our protagonist and making us feel his struggle.

In Ninja Gaiden 3, Ryu is afflicted with a curse called the Grip of Death. Made possible by his killing sprees in previous titles, the curse has afflicted his right arm and is slowly killing Ryu. Now, our hero must save the world from almost certain destruction with his diseased hand slowing him down. Ninja Gaiden 3 has an underlying theme regarding the morality of Ryu's actions as an assassin and the game manages to convey this to player not only through the title's plot but through enemy reactions. When left to die NPCs will crawl away slowly, begging you for their lives and it had the surprising effect of causing me to hesitate (at least initially) before killing. It was a great implementation on the developer's part because it weaves the story's central theme into the gameplay.



While hacking & slashing your way through countless victims you'll visit a plethora of varied locales and witness some really over the top set pieces and enemies. Where Ninja Gaiden 3 sees it's greatest success is in it's ability to deliver a spectacle. The game revels in it's ability to throw the most impossible obstacles at Ryu only for him to dive head first into danger and dispatch the opposition with ease. Ninja Gaiden 3 has been heavily criticized for it's reduction of the series' trademark difficulty but this is another positive for me. Ninja Gaiden 3 was always at the perfect difficulty curve for me to enjoy it, beginning to end. The game always managed to keep me engaged and I was never bored during the entirety of the game's length. If you're in the market for some especially nail-biting, white-knuckle action perhaps you should give Ninja Gaiden 3 some Re-Consideration.

Ninja Gaiden 3 and Ninja Gaiden 3: Razor's Edge are available in retail stores everywhere. This article was written after having played the game's original release on PS3. If you have any suggestions for another article, please leave it below in the comments and let me know what you think has been overlooked by our community.
---
LOOK WHO CAME:
segastardust
DeaviL 1