Here comes yet another giveaway to add to the Christmas giving spirit at this time of the year.
In this giveaway i will be handing out a copy of... dun dun duuun!
Yep, so this time i will be giving away a lovely copy of
Assassins Creed 3
, be aware that this is just a digital download code and i will not be dispatching a boxed version to some dark corner of the world in which it would cost my whole wallet to send it to you :) Damn i really am sharing the Christmas spirit there eh?
In all honesty, i am yet to play Assassin's Creed 3. I prefer to have a boxed version of the game holding up a lovely space on my shelves with the rest of the collection, however as you can imagine it does cause some when all of the shelves are taken up by games that you would probably never play again but keep them there just to not have a gap.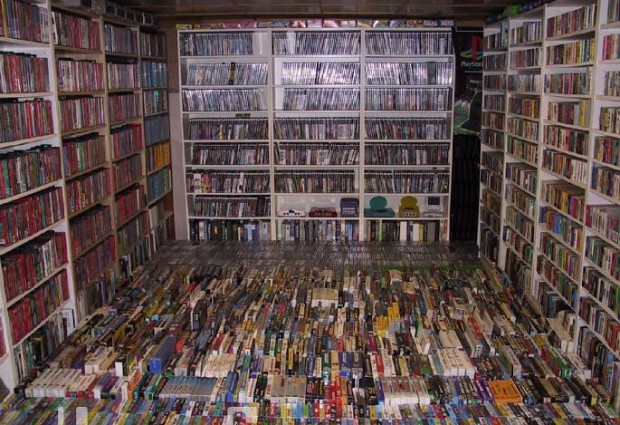 (Definitely not my collection, however i do have a spare room in which i can create some sort of fort out of games... don't know of the everybody would agree on that one!)
I am actually out of sync with the Assassin's Creed games, i really need to go back and play the previous two as i think the last one i finished was Assassin's Creed 2. That will have to be a collection i buy once i can invest the cash into it.
Have a look at the
Review
for Assassin's Creed 3, courtesy of Conrad Zimmerman!
Right some details as to the giveaway draw ;
How to enter - Simply leave a comment below, try and make it somewhat related to Christmas, might be a challenge for some of the scrooges! If you happen to comment and are not wanting to enter for the draw, please state that.
Prize draw - I will draw a name from my magical hat and the name chosen will get a nice message with their code! The name will be picked a week from today (02/01/13).
And it is that simple, no great complications! So folks, leave your comments below, follow my blogs if you feel the need to, and i hope everyone had a lovely Christmas!
---
LOOK WHO CAME:
ConnorTheScot
Tarvu 1
Mowmow 1
DrippingSins 1