In the build up to E3, I had not taken much notice of Sony's next generation handheld, having became disatisfied with the original PSP and it's line up of ports especially, I was weary of what Sony would do to improve it's handheld strategy. When Vita was first shown to the press, with the codename NGP, the first thing I thought of was not the gorgeous screen or improved control functions, it was the hope that we would see games created especially for the format, not just a avalanche of ports, games created and exclusive to that platform. With E3 giving us the news of the final price for the device (a great price point it has to be said given it's capabilities) now is the chance to really invest in games from first party and third party, give people a reason to invest and spend time with the machine rather than just show off how sexy it looks.
Uncharted: Golden Abyss is a step in the right direction, along with a new Little Big Planet and Wipeout 2048, all exclusive and contain content that can only be played on the PS Vita platform. Sony has shown they will support the machine with their talented development teams but what about third party? Would it be difficult to get well respected developers/publishers to create original content to Vita without simply porting console versions with a small number of additional content? Having thought about the possibility of third party creating exclusive games, here is five ideas I think would help Sony gain advantage in the market and help define their goal of being the handheld to go to if you want exclusive core gaming enjoyment.
1. Bioware - Exclusive Mass Effect Spin Off
The Mass Effect series is well regarded in the gaming world, one of my personal favourite franchises of all time. The Vita with it's graphical capabilities would be able to screen the unique universe Bioware has created in style and with a high volume fanbase, a exclusive spin off would surely attract a large percentage of it. Templates for the spin off could include a RTS that is offline and online orientated with Vita's touch controls coming into play should you wish to use them. Other ideas could be a more traditional RPG affair following the adventures of Captain Anderson, possibly focusing on the events leading up to his feud with the dreaded Saren.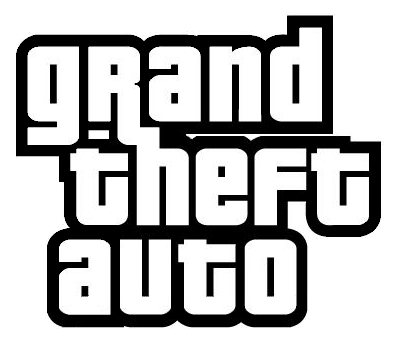 2. Rockstar - Grand Theft Auto
Yes this is predictable but we all know the Grand Theft Auto franchise is one of the biggest in the gaming world and a Vita exclusive title would be more beneficial to the platform than do any harm. As we wait on news of a follow up to the excellent Grand Theft Auto IV, it would be easy to port any new entry into the series onto Vita and use some sort of streaming or bonus content between both PS3 and the handheld. No, a totally exclusive experience including a large open world, full multiplayer like the console and PC versions would be much more enticing. Rockstar has the talent and the teams capable of achieving this, I wouldn't be surprised if next year's E3 gave us some sort of announcement.
3. 2D "Beat em Ups" With Style
Being a traditional old school gamer I still think fondly about games such as Final Fight, Streets of Rage and the cult classic Batman Returns on SNES. With the outstanding Batman Arkham Asylum and the sequel Arkham City promising to improve on an already original template of brilliance, there is an idea here to bring back beat em ups in traditional 2D with iconic figures such as Batman. Although not a beat em up, games such as OutLand on Xbox Live Arcade/Playstation Network have proven there is talent in creating beautiful artistic graphics and flowing gameplay. Batman is a character who is known to lurk in the shadows pursuing his prey then proceeding to knock shit out of them when the time is right, Batman Returns SNES showed a beat em up in the Bob Kane mythology can be done without having to be a stealth warrior and still be enjoyable. With the capabilities of Vita, I feel a beat em up, done right of course with excellent visuals alongside flowing animations and gameplay, would be a terrific addition to a exclusive line up. A game in the Teenage Mutant Ninja Turtles universe would not go amiss either, at least something to make up for the very disappointing Turtles in Time ReShelled.
4.Road Rash
A current gen project was cancelled which left many who were hoping for a true successor very disappointed. Road Rash has potential, with today's graphical engine's it is very surprising a franchise with such a following and fond remembrance cannot be achieved in this modern day. Done correctly, Road Rash has the sort of panache that would match the sales and stature of the Need for Speed franchise, so it is quite puzzling to see developers struggle to get something with such a basic template done right. With confidence I can say a Vita rebirth would please those who felt let down and bring in new players who did not have the chance to experience the fun first time around.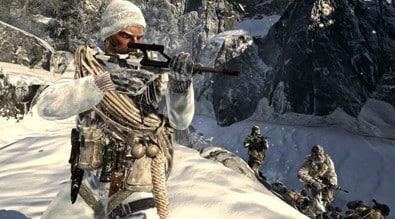 5. Call of Duty
Yes, I know predictable again but the truth is this franchise sells...sells incredibly well. I am not a fan of the franchise, I'm not even a big First Person Shooter fan, in fact it is safe to say I am probably amongst a small percentage that wont be purchasing Modern Warfare 3 or have any strong interest in it and get slightly annoyed when I see games that are in my opinion, a much better experience not even sell a fraction of what this series makes. I have mentioned it because I feel it's a chance for Activision to secure the handheld market in sales aswell as the console market, Sony have the system to achieve it and Activision has the money to invest into it. No ports, an exclusive Call of Duty title made specifically for Vita would no doubt give Sony a massive advantage over Nintendo and perhaps tempt many who are used to playing the action shooter on console and PC. More sales of the hardware could result in more developers taking that plunge and releasing exclusive big name franchises onto the platform.
Sony has done well with Vita so far, an excellent price point for launch, some stunning looking games and a new positive outlook for many in the handheld area. The machine has bags of potential and I for one, would like to see it become a success, not a underwhelming experience like the original. Thanks for reading.
---
LOOK WHO CAME:
digoutyoursoul