[Yeah, sorry about not posting this. Iíve been busy. Very busy. Anyway, this is the fifth installment of RandomWolf andÖ I have no idea what fifth installments are supposed to mean. Letís get on to the ramble.
Yet another addition of random rambling
Or, letting my mind wander on too long of a leash
Super Metroid
is a marvelous game. I downloaded it on... Friday, I believe? ...and I've been playing the hell out of it. The amount of awesome that the game throws at you is impressive. A definite highlight is using the speed boost in conjunction with a ramp to literally fly across a room. One thing that many people talk about is atmosphere. The game definitely has that. One thing I love is how it constantly kept me on my toes at the beginning. Want to get a morph ball and missiles by revisiting a place from the original? Fine, but now our planet is suddenly alive and full of lightning-shooting robot mantises. Want some bombs? Well, this Chozo statue is going to fight you for them.
Now, we must get to another point: The game kinda scares me. I was fine until the battle with Crocomire (shown above). After losing a few times, I finally figured out the strategy, and was rewarded by the image of
Crocomire's flesh melting away as it screamed in agony.
Let me just say that I'm glad I never played it as a child. After that, other than a small scare from Crocomire's skeleton (did I say small? I meant large), I advance undaunted. Until the wrecked ship. Upon entry, it feels eerie, but not overly so. I move into the save station. Hm. It doesn't wor-
HOLY SHIT WHAT IS THAT?!?!
Yes. A floating ghost orb formed of rotting skulls. Luckily, I died, which was a perfect excuse to go play
Super Mario RPG
instead. I am a wuss.
The Stranger is Dead
Or, music! Yippee!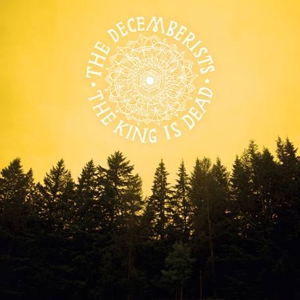 So, my first album of the post is "The Stranger," a fabulous record by the talented Billy Joel. Funnily enough,
Law
suggested I download a few BJ (damn! I told myself I would stop using those initials!) songs, The Stranger being one of them. Somehow, the entire album was on my computer without my knowledge. At first, I disliked some of the slower songs, but after many re-listenings, I realized that it was because I was simply in an overenergetic caffiene-fueled frenzy at the time. While short, this album is not lacking in any way, with a great volume of awesome packed into nine songs. Movin' Out (Anthony's Song) is a marvelous opening, and when it is followed by the eponymous track, they form a nigh unbeatable pair of amazing songs. Scenes From An Italian Restaurant and Only the Good Die Young are also two great tracks.
Rex rating: It's Billy Joel! Of course it's amazing!
Now, there is also a story behind this album, too. Apparently, somebody that my brother and I know is The Decemberists' manager. Since I had heard of them on occasion, I decided to download their newest album. Apparently containing much more country than their other music (which I have yet to hear/download), "The King is Dead" is quite the entertaining record. A few tracks that I consider the cream of the crop (or at least the ones I like the most) are "Rox in the Box," "Down by the Water," and "This is why We Fight." Also, death seems to be mentioned pret-ty often in the lyrics. Rex Rating: Great!
MiniMusings
Or, stuff not big enough for its own category
So, I recently had a third Dtoider invade my dreams. The first two were
Law
(We met, he was cool, the plot turned video game-y) and
HandsomeBeast
. (He was a slight dick and we fought it out Street-fighter style) This time, in only a small cameo via text message, it appeared that
Talia
was both in trouble with the law, and part of an underground fighting/boxing ring. My dreams are an odd place.
Watching
Code Monkeys
on Netflix, I can say that it's... alright. It is successful in making a TV show/retro game hybrid, but a lot of its humor doesn't appeal to me. Although, I caught some
Retro City Ransom
and Mega Man in some of the actions of the characters' sprites, which makes me happy.
I couldn't retrofit it into my paragraph about SFIV3D, but I tryed out C. Viper earlier today, and I like her. She's got an interesting style (With easy to pull off moves! Yay!).
Sunday was my birthday, and I was planning on having this post ready by then for a big birthday blowout, but things fell through. However, I did get enough cash to finance the purchases of my next few must-have 3DS games!
I made
this
in about twenty minutes when I was bored.
I'm hopefully going to get Rex, PI #4 up by next Friday. I'm also planning a super-secret blog that requires me to finish a certain game...
Blogging again feels good.
So, I'm not recapping the post this time because I'm tired and want some sleep!
This turned up when I tried to find a 620x300 picture of "sleep." No. Friggin. Way.
GOOD NIGHT!
---
LOOK WHO CAME:
rexwolf2
CelicaCrazed 1
SteezyXL 1
Elsa 1
Occams 1
Kaggen 1
Nihil 1
LawofThermalDynamics 1
Fame Designer 1