I have had my 3DS for a week now. During that time, I have carried it with me everywhere. On my local travels, I have failed to come across one other 3DS user via StreetPass. Although I am disappointed at not being able to experience one of these new features, I'm sure it will happen some time or another. Here, you have my final impressions of the system as well as a wishlist for games I would love to see on the 3DS in the future.
Another problem with the system is, as everyone by now knows, the battery life. With the 3D on, the backlight turned up all the way, and running a 3DS game you're only looking at maybe three hours at the most. That is not a lot of battery life for long trips without recharging. Recharging, by the way, is also an issue. It actually takes longer to recharge the system then it does to drain the battery. Clearly, there is room for improvement in this area either through third party add-ons or a newer battery you can install yourself from Nintendo.
These are minor problems compared to the overall system. If you have a DSi or DSi XL and you're on the fence about upgrading, don't be. The 3DS is worth the $250 asking price, but, it wouldn't hurt to wait until at least May when the online functionality is enabled on the system. Don't wait for a price drop, it won't happen for quite some time and don't wait for the next "version" to be released. While it is a safe bet that there will be another version of the 3DS release in the next couple of years, chances are good that it won't be something you can't live without. Unlike when the original DS was upgraded to the DS Lite and when the DS Lite was upgraded to the DSi, the 3DS will more than likely get another version more along the lines of the DSi to XL. It was a size increase but did not add any features that were necessary. If you're on the fence due to the price and you would rather wait on the inevitable 3DS XL, how are you going to feel with the guaranteed higher price tag of those larger screens?
The Wishlist (in no particular order):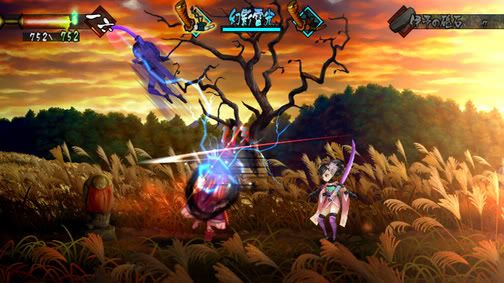 Muramasa: The Demon Blade – Muramasa was easily one of the most beautiful titles on the Wii if not all consoles. I would absolutely love the see a longer, deeper sequel on the 3DS. The hand-drawn visuals would be stunning with subtle 3D effects and the button spamming hack and slash gameplay would be great fun on the go.
Donkey Kong Country – It's probably obvious but a new DK title would be right at home on the 3DS. As Donkey Kong Country Returns has proven, there is still plenty of fun to be had with the DK crew and taking them on the go would be a great time.
The World Ends with You – TWEWY was one of my favorite RPGs when it was released in 2008. The soundtrack, visuals, and battle system made it stand out from the JRPG pack. I would love to see its return on the 3DS.
Mario & Luigi – Much like The World Ends with You, Mario & Luigi: Bowser's Inside Story was an awesome and different RPG. More. Is there anything else to say? More.
Super Smash Brothers – It didn't happen on the DS but there is no good excuse for SSB not to be on the 3DS. The system has more than enough power, online capabilities, and control options to make it possible. Make it happen Nintendo and you've got a true system seller.
A Metroid that is not in first person! – Call me a Metroid purest but I don't want to see through Samus's eyes nor do I want to see her in third person, whining. I want Metroid and I want it in all its side scrolling, platforming, exploring glory.
MadWorld – Who wouldn't want to see another MadWorld? The over-the-top violent action was a lot of fun but a little repetitive. Still, you couldn't help lining up the most vicious attacks you could muster. The violence combined with the humor made for a really solid game.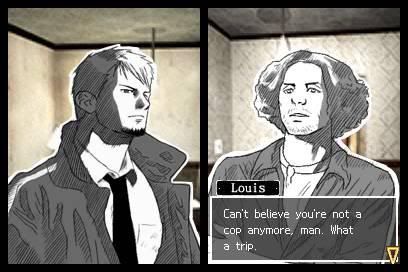 More oddball, unique titles – Games like Phoenix Wright, Ghost Trick, Hotel Dusk, Scribblenauts, Elite Beat Agents, and Henry Hatsworth helped to define the DS as a console. They offered unique gaming experiences you simply couldn't get anywhere else. Of course we need more of them. The system needs great, and different titles like these to give people a reason to want a 3DS.
---
LOOK WHO CAME:
Portable Nerd
smurfee mcgee 1
VenusInFurs 1
Bjorn The Unicorn 1
PhilKenSebben 1
themizarkshow 1
SteezyXL 1
manasteel88 1
Jonathan Holmes 1