Video games are a cruel mistress. I recently got a hefty stipend of money, so I spent most of it on video games. Never before have I juggled so many addictions at once. I will admit it's easy for a guy like me with no friends or personality, but it doesn't make me any less depressed. I got
Tetris
and
Cave Story
on my DSi, and
Donkey Kong Country Returns
for Wii. I found a copy of
Mega Man X Collection
for $20, and had to resist picking it up because of the commitments I've already made.
Including
Rune Factory Frontier
, I have 3.5 games I'm currently juggling (
Tetris
doesn't count as a full game, since I don't play it for more than 10 minutes a day). I have experience in multiple commitments, having juggled as many as 7 women at a time, but never have I been as tortured with ambivalence as now. I never can get to all my games in one day and be fully satisfied. I either play one for a day, or play all three in segments. Neither fulfills my needs fully.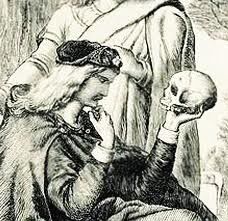 When it comes to choosing which game to play on a given day, it depends on whether or not I have someone to play
DKCR
with. On days my brothers are at school, I play
Rune Factory Frontier
or
Cave Story
. The way I choose between the two depends on how I feel. If I feel like a platformer, I play
DKCR
, but if I'm up for some handheld, whatever-genre
Cave Story
is considered, I go with
Cave Story
. This week has seen me playing mostly
Rune Factory
cuz I have nobody at home to play Donkey Kong with. As a matter of fact, I've only gotten in one session of
Cave Story
since I got it...
On top of this juggling act, I've been very careful to not overstep my boundaries. My last blog dealt with my over-consumption of vidja games, and I've been very wary of my hours. I don't spend more than an hour and a half a day to regulate myself, so this further stifles my fulfillment. I guess I shouldn't complain too much, since I'm in a rare position of having
too much
games, but I probably shouldn't care about what you think either ;)
I know a common gripe of
gamers
is not having enough money for games, but I'm fairly sure this isn't the first time in the history of history where a gamer fell on a windfall of games. I guess you can see the paradox in how people want more games, but can't get full satisfaction when they commit to more than one. You either won't get to play one at all, or you don't get to play enough of all of them. Video games prove to be my Achilles heel every time.
P.S. A lot of Dtoiders have been saying that the blogs have abandoned in favor of Twitter, so I kind of wanted to write a blog, but my poor writing ability only yielded this sad excuse of a short blog. I've been feeling fairly good about myself, so when I see that nobody reads this, it'll put me back in my place: in the lowest level of the dungeon. I kind of want to write something between now and my next planned blog, which will most likely be a contest I want to put together. The only thing is, I don't know how to send things over the mail yet. I also wanted to write about video games instead of the cynical crud I have to write in English all the time.
---
LOOK WHO CAME:
HandsomeBeast
CelicaCrazed 1
Elsa 1
Stephen Beirne 1
Kaggen 1
LawofThermalDynamics 1
Fame Designer 1
Talia 1