So last weekend I didn't show the movie because I figured PAX would be taking over the weekend. Then people showed up, but I streamed Conker gameplay instead. This weekend, however, we shall be returning to the normal routine and once again tonight's movie shall be...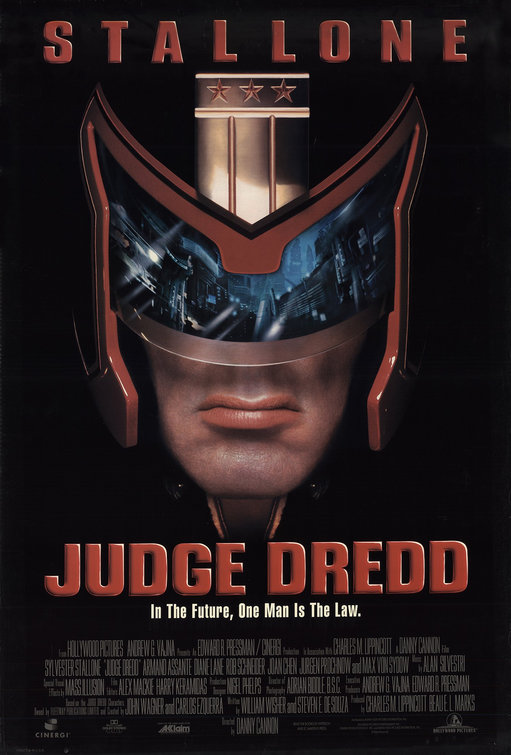 JUDGE DREDD!!
I'm going to see mc chris in concert tonight, but that should hopefully not cut into our time and I should be back with time to spare.
The movie starts at 10pm CST/11pm EST tonight.
If you don't come, Stallone will come to your house and punch you in the face.
---
LOOK WHO CAME:
Genki-JAM