It's my final Saturday hosting ShiMuNi for the summer, so I'm going out by showing a movie that's not the most famous or respected, but holds a special place in my heart, that movie is...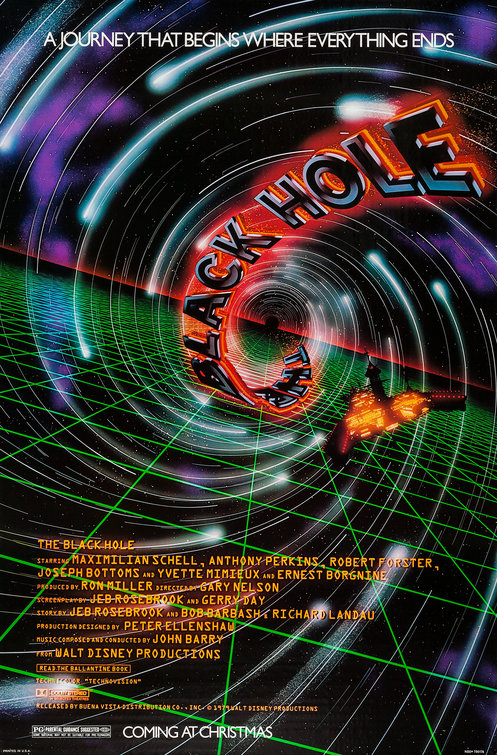 THE BLACK HOLE!!!
This 1979 sci-fi film was Disney's first foray into more mature content, as well as trying to ride on the coattails of Star Wars, Battlestar Galactica and other late 70's sci-fi. It has a pretty amazing cast, including Anthony Perkins (aka Norman Bates), Ernest Borgnine, Robert Forster (better known now for his role in
Jackie Brown
), and Slim Pickens (
this guy
from Dr. Strangelove) voicing one of several robots. There's laser battles, some disturbing twists, a rousing score, and a bit of evisceration, not to mention one of the strangest endings ever found in a Disney film!
Before the movie, I've got some episodes of Reboot and Sailor Moon to watch, as well as one of the worst episodes of the Megaman cartoon: CURSE OF THE LION-MEN!
I've also got Bisontoid and Double Dragontoid from last week replaying right now!
Schedule for tonight:
Pre-Show cartoons: 6:00 PST/9:00 PM EST
The Black Hole: 8 PM PST/11 PM EST
Go to www.livestream.com/guncannontv to watch the video at full size.
---
LOOK WHO CAME:
Guncannon
Antwhan 1