Apparently Japan doesn't know what FINAL means, because after Another Century's Episode 3: FINAL, we have yet another robot game from FROM SOFTWARE (Armored Core, Demon's Souls) and BANPRESTO (Super Robot Wars, every anime themed video game ever made ever).
Another Century's Episode R has been revealed in this week's Famitsu for the PS3, meaning it'll be very import friendly.
For those not in the know, A.C.E. is a third person action game where you control different mechs from different franchise in a huge crossover war (Similar to the Super Robot Wars series plotwise). While the games have a sort of Dynasty Warriors tedium to them (Defeat squads of five, take over control points), they cover the plots of their series well in unique missions, each unit controls appropriately and are scaled correctly, and fanservice is covered in full with the third game having over 100+ units and full vocal songs from the featured shows. The game's controls are similar to those seen in Armored Core and Zone of the Enders. Need a recommendation? King3vbo likes the 2nd game.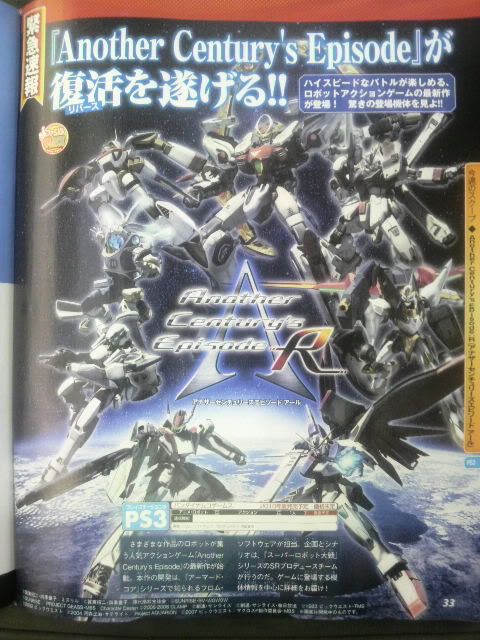 Cast List so far:
Super Dimensional Century Orguss
Mobile Suit Zeta Gundam
Mobile Suit Gundam: Char's Counterattack
Mobile Suit Crossbone Gundam
Mobile Suit Gundam SEED Destiny
Overman King Gainer
Full Metal Panic!
Code Geass
Genesis of Aquarion
Macross Zero
Macross F
None of the other ACE games have had their full cast revealed during the first preview, and the latest game had a whopping 15+ series, so expect more to be added soon.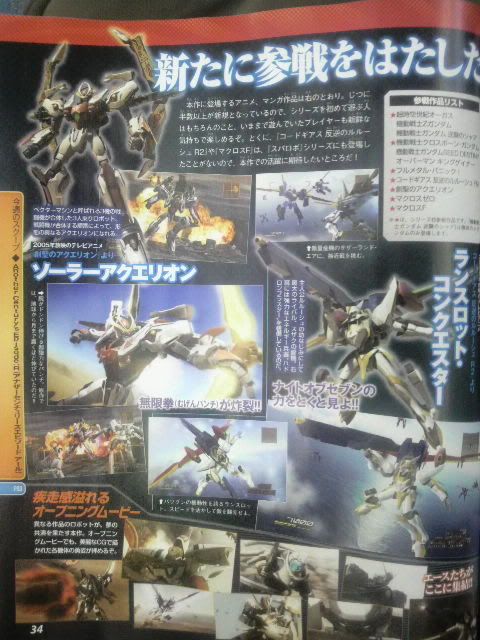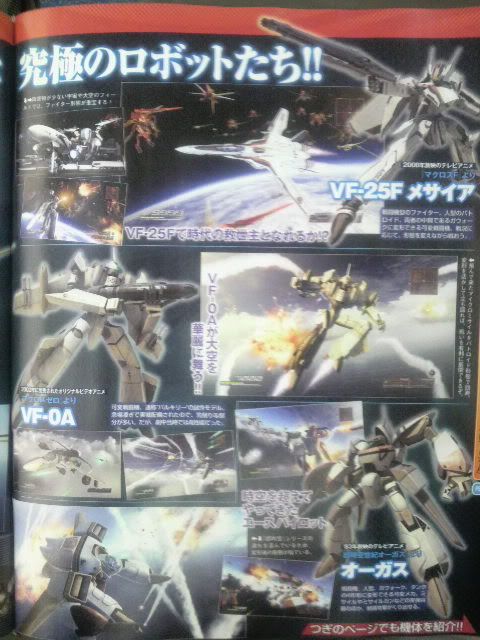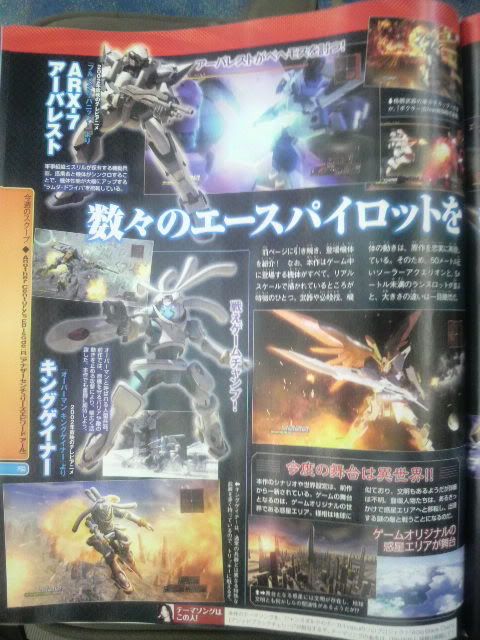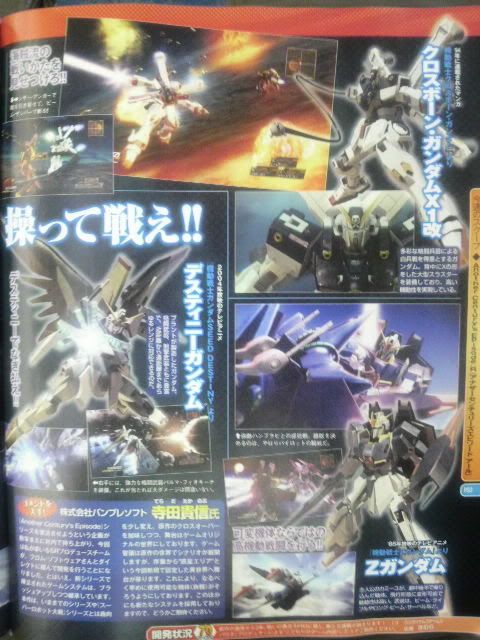 Source from Famitsu.
Translation from Super Robot Wars Hotnews and /m/.
---
LOOK WHO CAME:
Cutie Honey
Batthink 1