No really he is, check it!!
I had asked him over a month ago if he would save the God of War III Slurpee banners when the promotion ended, he said he would but I honestly didn't think he would remember.
Well he did: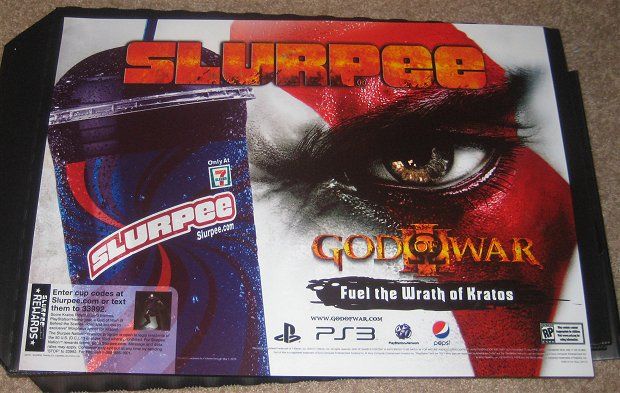 The first banner measures 13 inches wide by 19 inches tall
The second banner measures 27 inches wide by 19 inches tall.
He also gave me two Iron Man 2 cardboard Slurpee stands though I have no idea what I am going to do with those, or why I even took them.
I haven't put the whole thing together yet and probably won't.
So yea, my 7-11 guys is cooler than yours.
Happy Hunting!
~CB
---
LOOK WHO CAME:
ChillyBilly
BS3 Owner 1