To me, buying a sixty dollar game is a pretty big investment to me, especially when it is a pre-order/new release. However, this is because of my lack of funds right now, so it might be different to other folks. I get frustrated with some of these people that get upset with a game that is not what they expected or the quality of the content isn't what they assumed the product would be. You know what I say to these people? STFUJPG
The one particular game that stands out to me is
Brutal Legend
, one of my favorite games of last year.
Now, I can see people going in thinking it was going to be a straight up hack and slash game...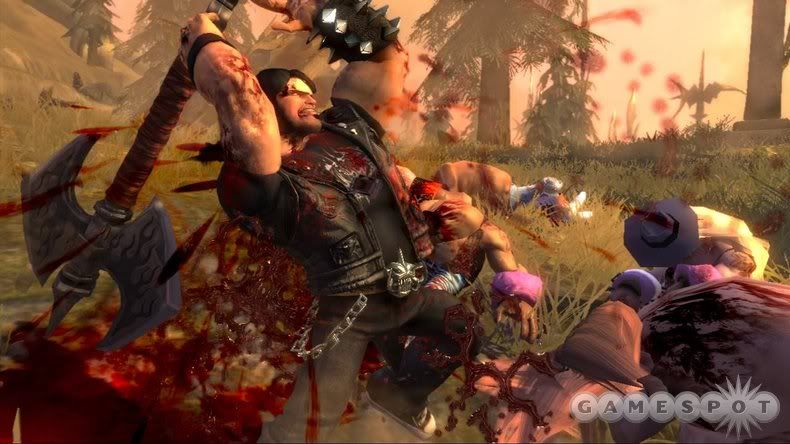 However, it actually turned out more like an RTS type...
Now, I research the hell out of games that I am excited for. So I knew what I was getting into when I picked
Brutal Legend
up. I was excited to see other people on my friends list later that day also start to play it. The day after that however, they went back to playing
Halo
or
Call of Duty
. I was curious, so I asked what they thought of Brutal Legend. Their response: "Man, it sucks! I thought it was going to be a slasher but it's actually a gay RTS!". I heard many colleges give a similar answer over and over again. However, some of the blame is also on the marketing department for Brutal Legend.
There are also some otherr games where the same thing has happened such as
Silent Hill: Shattered Memories
,
Mirror's Edge
, and
Overlord
. So I guess the point of this blog is... don't waste your hard earned money on games you are not fully informed on! Oh, there is also this thing called "renting" that I use, you should try it too!
---
LOOK WHO CAME:
SuperMonk4Ever
EdgyDude 1
SuperMonk4Ever 1
GeekyJuuu 1