So I turn on my iphone and I just rememebred thanks to Dale news earlier this week FF1 and FF2 were superrific releases on the iphone. So without hesitation I bought them and of course started with FF1 to retrace the long lost memories. Finished killing the 1st boss, the Dark Knight, rescued the princess, travel to the random town, defeat the pirates and bootleg their ship, and I start traveling around the world killing monsters and collecting as mucho dinero as I can.
So everything is just peachy until I finally arrive at the elves town. Wow they have tons of EXPENSIVE magic to buy, sheesh 1000 gil for the cheapest magic... thats going to be couple of more fights. As I go back out and in fighting monsters, buying magic I keep seeing green hooded elves everywhere and these 3 gravestones, I just ignore all them, until about the 4th time I go back in to the town, I feel like Will Smith in "I am Legend" and start talking to everyone, trying to get the mission from this town but no luck, seems I went to far ahead and need to go back and do something somewhere else. I check the 3 gravestones from right to left right before I decided to leave the elf town, 1st one, "You see a grave stone" blah, how boring and unimaginative, check the second one, blah... same as the first. Come on S-E thought you were going to do something creative... then I check the 3rd one.. no... no. n o. NOOOOOOOOOOOOOOOOOOOO!!!! OH MY
[email protected]
#%! GOD!!! LINK IS DEAD!?!?!!? WTF!?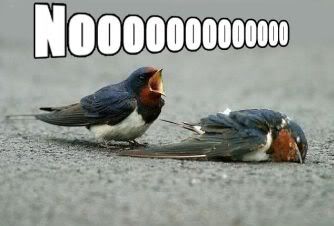 I honestly don't remember this in the original one I played or if this was added to the remake versions, but alas... this makes me a sad panda now. Now I really feel like finishing the game and killing the last boss. Damnnjuuuu for killing link EVIL CHICKEN!!!!!!!
---
LOOK WHO CAME:
Crunshii
Crunshii 1
Batthink 1
Takeshi 1
Overcrowd 1
MisterGrieves 1