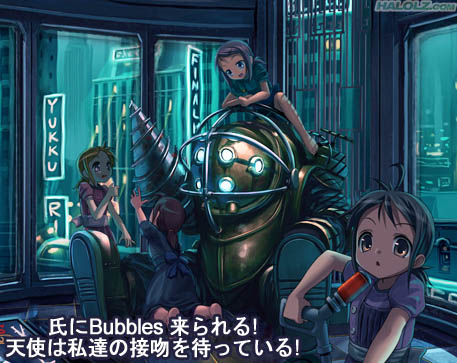 So I heard Bioshock 2 came out this week.Being the up to date guy I am, I started playing through the first game for the first time. It's good but it's a shame I know everything that's going to happen. THANKS INTERNET GEEZ.
EUFNF is a thing where European Dtoiders and other inferior people (see:rest of the world) play videogames together and generally have a bit of a laugh.
This week's game(s) are:
Left 4 Dead 2
Host: GT JGibbo08
Time: 10:00pm GMT
Bioshock 2 (Not 100% confirmed)
Host: GT Appolo 11 22 33
Time: 10:00pm GMT
If you would like to host your own game, post your details in a comment. A PS3, PC or Wii host would be nice.
That's a wrap. See you soon
---
LOOK WHO CAME:
EuroFNF
SuperD1984 1