Folks, we have a bit of a problem. You, as a seasoned reader and contributer, have come to expect excellence from a certain cast within your own circle.
I, on the other hand, am the unknown variable-- I could be anything from a waste of time to a decent read to someone who needlessly references Genshiken and isn't great at creating metaphors.
Put simply, you don't want to waste time on an unknown source of dubitable quality and I am lazy. Somewhere, I hope we can find a compromise.
I can't presuppose the amount of mileage you'll get out of this blog. What I can assure is that you will get to know a little extra about a face you'll see much more of in the future. Here's me delineated into 5 easily digested chunks of information-food or
bio-matter
.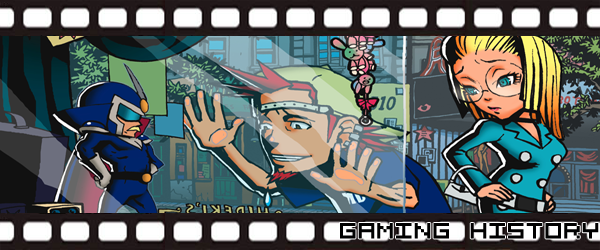 As far back as I can clearly recall, a controller has been in my hands fiercely tapping away. I was about four when I first started, and got an NES of my own at five. One of my fondest memories memories is beating all of Contra co-op with my cousin who was only about six at the time. It's almost embarrassing to think at more the three times that age (18 now), I still can't beat the game without him. My cousin was a gaming prodigy and it's largely due to him that I chose to stop being a passive spectator and become an active player.
As I mentioned before, it was around '95-96 when my uncle gave me his NES after he upgraded to the SNES. Over a year later, he gave me that too. :P Things get a little cumbersome to put into words, so the timeline sort of looks like this:
96: NES -> SNES -> N64 -> GBC -> DC -> -> GBA -> GC -> Xbox -> DS -> 360 -> DSL -> New DSL :09
*I've been through three DSes
**Never had a Sony console, which I'm now desperately trying to fix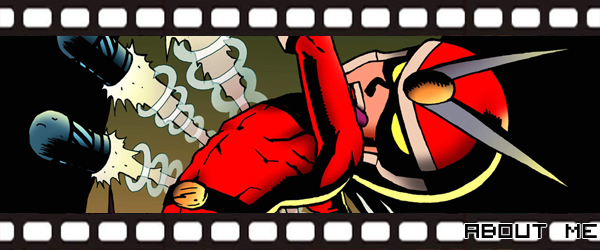 Taking a break from games for a sec, there's more me than my hobby. I'm a freshman college student going for a degree in Computer Science. (A shocker, I know.) I don't get to actually play as often because of my schedule and work and the studying that I'm supposed to be doing but that can wait because I just gotta get to level 30 and then I swear I'll stay up late to prepare for the exam. I never do. It could also be that I'm utterly terrible at things like
time management
and
making good decisions
.
I have a few other hobbies/areas of specialty too. Among which are using Photoshop (I briefly toyed with the idea of attending a school for graphic design) and and doing magic aka illusionism. I used to be a big fan of Criss Angel until I realized that he was... kind of a jerk. Say what you will about David Blaine, at least he doesn't go starting fights on
live TV
for
silly reasons
.
I'll take Penn and Teller over either any day.
Favorite genre of music is hip hop, just so you know. MF DOOM and Lupe Fiasco <3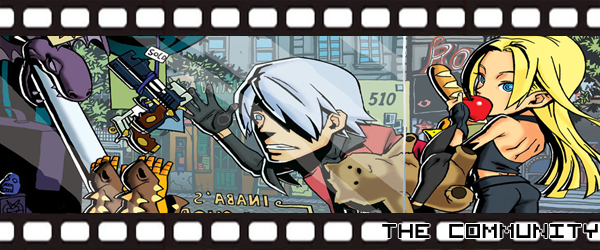 I've been on the outside looking in at the wonderful Dtoid for for quite some time. I first started reading Destructoid last year when I was a first-semestrer senior. It was in my Computer Applications class which I ended up failing because of it. But hey, give me 3 months of Jim Sterling material over practical knowledge of Excel and Word any day of the week.
The site slowly started encroaching on my free time and I found myself bookmarking almost everything and watching animu with Genki. It was only a matter of time before an account was made. It's like when your girlfriend has been living with you for a number of years and you decide to get hitched just to make it official. Basically, I married Mr. Destructoid in a civil union.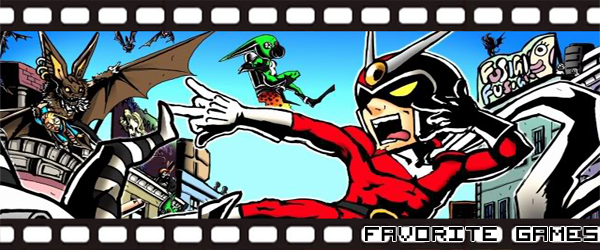 Take a guess. Just one.
I love arcade games both 2D and 3D, but most of all those of the lightgun variety. There's nothing like slipping a dollar in the Area 51 machine and dual-wielding all the way to Stage 4. Besides that, I usually fall hard for games with lots of style and panache like No More Heroes and Persona 4; even though I've yet to touch those two. It's obvious why I like Joe so much now.
Specific instances: All of the main series in Pokemon, Zelda (WW & ALTTP), Final Fantasy IV, Chrono Trigger, RE4, Jet Set Radio/Future, Castlevania, Sin and Punishment, Rhythm Tengoku, Knights in The Nightmare, Ouendan/EBA, Custom Robo Arena, Phantasy Star 0, Goemon, Bangai-O/Spirits, Boktai 2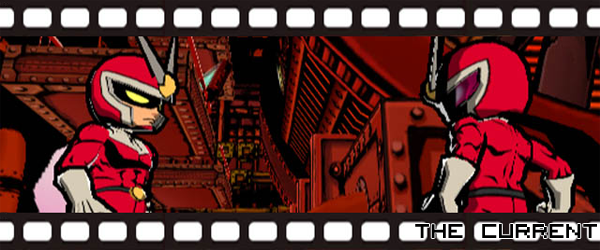 As I somewhat touched on before, I mainly play my DS Lite ever since my 360 died a few years ago. It's without a doubt in my top 2 favorite consoles , rivaled only by the Dreamcast. (I'd also add that I got one when they originally came out was in the camp of it being "one of the greatest ever" long before I set foot on the internet, but that would be more cocky than I want to sound.) It was largely due to all the Dtoid festivities on 9.9.9 that I breathed life into the white-grey box and picked it up again. Now I mostly play Ikaruga, Project Justice, Rez, and Super Magnetic Neo. Topher is my kinda guy.
Intro done. I'm gonna head off now and try to fit in!
---
LOOK WHO CAME:
low tech
CelicaCrazed 1
Dan CiTi 1
Kraid 1
Deathofthedead 1