November is here, and for me that means that on the 27th day of the 11th month of this year 2009 I, JohnnyViral, turn 21. Thats right its my birthday this month and I need your help DTOID. Now out of the many games from this year that I could buy myself as a birthday present, I have narrowed it down to 2.
First up
Left 4 Dead 2
Valve, Zombies, more Left 4 Dead, and best of all Ellis (yep I'm an Ellis supporter, so suck it) Whats not to like?
And Secondly
Borderlands
RPG, FPS, addictive, looks awesome. And I REALLY REALLY want to play this.
I'm Having an extremely hard time deciding which of these two games I should get myself.
L4D2 looks fun, and I know the community will be playing it to death. But I can say the same for Borderlands, and I know that I will probably be addicted to Borderlands as soon as I pick it up. So its either Left 4 Dead 2 which I can pick up and put down whenever I want, OR Borderlands which I'm almost certain I will get addicted to.
So what do ya think ladies and gents?
And now for some gratuitous Ellis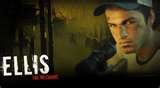 ---
LOOK WHO CAME:
JohnnyViral
Holyetheline 1