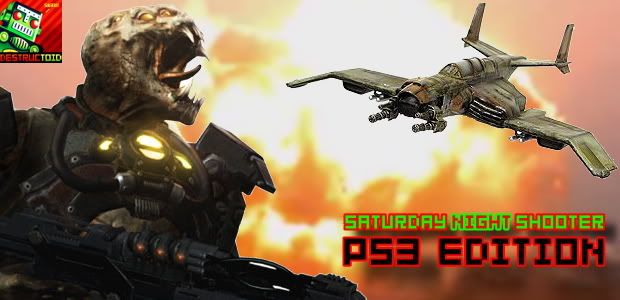 Featuring: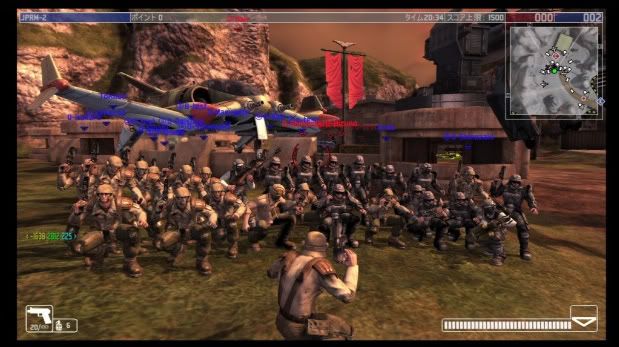 WARHAWK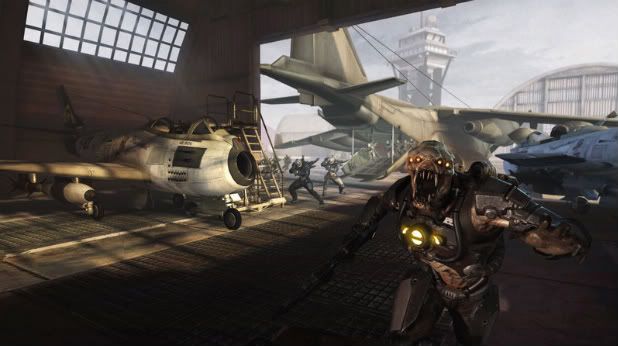 RESISTANCE 2
(for now that is)
We're getting more and more requests to get Warhawk and Resistance 2 co-op back in the FNF rotation. The R2 co-op matches tend to be quite long, therefor it's not very suitable for FNF. Either way it's great to go back to R2 because I've been looking forward to play some co-op with you all.
Now the thing is that I don't know if any of you are willing to host a certain game and if people will show up. I can't remember who requested Warhawk and Resistance 2, it might have been one and the same person. And of course it doesn't only have to be Warhawk and Resistance 2 but having too many games will end up in the same problematic way as adding them to the FNF rotation. That's why I wanted to start with only two games.
Also I've called this SNS because to me it sounds like the perfect night. If somebody wants a different night it's cool with me. But I can't use the Flotsam & Jetsam video therefor it sucks beforehand.
And don't forget. The host for Warhawk needs to have quite a beefy connection. If I get my regular connection back I can host it pretty easily. 20 mbps down and 10 mbps up should be sufficient. But that will have to wait because the company I'm getting it from keeps messing it up.
I hope this doesn't interferes with SRK Saturdays but the request I've got weren't from people who play fighting games that much. Correct me if I'm wrong.
So four questions:
1: Would you like to join SNS?
2: Can you host a certain game?
3: Do you want any other games?
4: What time do you want it to start.
I'm really looking forward to this! What say you?
---
LOOK WHO CAME:
Takeshi
IronPikeman 1