Posted by:
Ryan
I've been bitching about the state of Pokemon for a while now, and my girlfriend is one of those people who pre-ordered Pokemon Platinum. Go figure. But I think we can admit that the Pokemon games have gotten ridiculously stale, and I've had a few conversations with people about what we would make if we were in charge of the newest Pokemon game.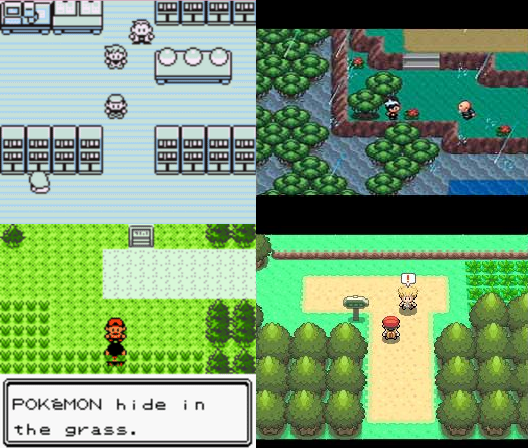 Noelani
From my conversations with Noelani, she wants to create a the ultimate Pokemon compilation game. Back in Pokemon Gold and Silver, after you beat the first game, they opened up Kanto—the old world from Red and Blue—for the player to explore. At the time, Pokemon fans rejoiced, as what constituted the end of the first generation of games, only marked the halfway point of the second. But for some strange reason, Pokemon fans who play Diamond or Pearl have no way to visit Johto.
And she doesn't just want Johto back, she wants
all
the old regions back. They've created such a huge world, but there's no game that lets you go through and explore all of it. Pokemon has such a large back history that hasn't been completely explored yet. What is Johto like now that 20 years have passed? What happened to Giovanni after his disappearance from Gold/Silver? Is your rival from G/S secretly Giovanni's son? The Pokemon universe is a large one, with plenty of room to go back to old areas, drop some bombshells, and really reward and surprise long-time Pokemon fans.
Andy
Andy's pretty passionate about his idea, which is to move the Pokemon timeline backwards. He has a vision of a Pokemon game set in the ancient times, where Aerodactyls and Omanytes would be common creatures. Where Pokeballs haven't been invented yet, so capturing Pokemon is a fundamentally different experience. Instead of beating them down, and then capturing them, you would have to befriend each one to make them want to come with you. Of course, since you can't carry them on your belt, they'd all walk along with you as well. The game would have a very different feel from the current Pokemon games, which would be a refreshing change for the series, but it would still be filled with familiar characters.
Ryan
Me? I'd want to create the most replayable Pokemon game ever made. As of right now, the player starts the game by picking one of three Pokemon, which provides a small incentive to replay the game, but the game I would make would have multiple path-branching choices. You would start the game, and in addition to asking your name and gender, the game would ask you what town you were from. Your character would wear different clothes depending on where they're from, but more importantly, it would drastically alter the storyline. Events that you experience in the beginning of one path would already be over and done with if you started your adventure on the other side of the map. Maybe only one town has a Pokemon Professor in it, and if you start in one of the other two towns, then you'd get your first Pokemon a different way. Right from the outset, there would be three varied storylines.
What if after beating one of the gym leaders, he asks you to become the new gym leader? You can turn him down, and carry on with the story as normal, or you can say yes, and completely turn everything around. If you wanted to be the new rock gym leader, then even if you left the gym to explore, would-be Pokemon masters would occasionally seek you out to fight you for your Rock Badge. Of course, to be the rock gym leader, you could only carry around Pokemon that have "rock" as one of their types. Or what if you could become a coach for a younger Pokemon trainer, and you could help him build his team, train his Pokemon, and then once he's gotten good enough, the game would turn the tables on you, and make him into a second rival. Every time you faced him for the rest of the game, he'd be using Pokemon that you helped him get, and told him to use.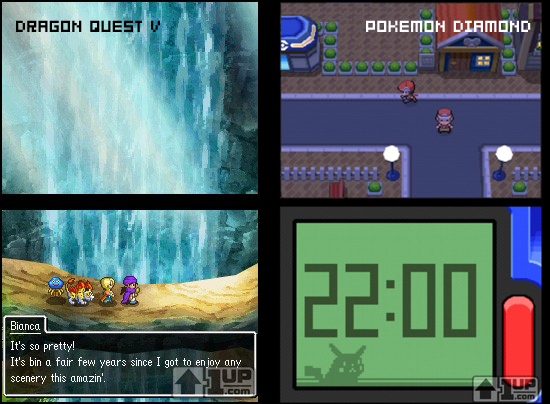 All three of us have ideas for a new Pokemon, and none of us are game developers. The well of Pokemon ideas has not been sucked dry; there are still tons of ideas left in this world to make new, different, excellent games. Not one of us asked for a game with
even more
Pokemon; four hundred and ninety something is plenty. Why do we care about more Pokemon? Why does my Pokemon now have eight pages of stats? Is a fucking LED watch the best thing you could think of to put on that bottom screen?
I don't want more Pokemon, or more stats, or more personality traits, or more types of contests... I want to play something different than what I played on my Game Boy Pocket when I was in fifth grade. Noelani remembers being pleasantly surprised when Kanto opened up in Gold and Silver... but that might have been the last time Pokemon was new and surprising, and that was years ago.
Dear Game Freak: We know you can do better.
.
.
.