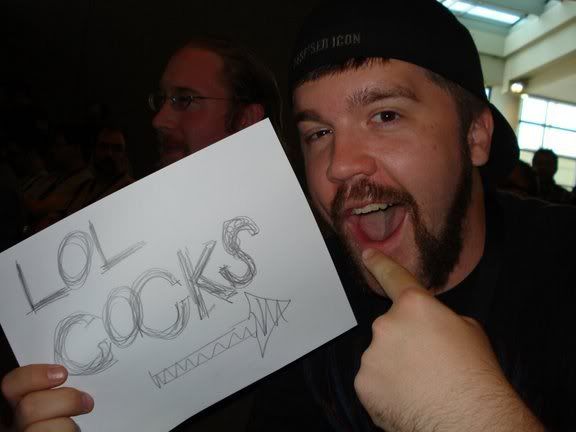 1. This is the only major market blog that will actually let you say what you think without fear of repercussions.
2. Hamza posts boobs
3. Jim Sterling loves us so much that he moved to America.
4.
IR motherfucking C
- come get raped with awesomeness
5. PAAAAAAAAAAAAAAAAAAAAAAAAAAAAAX
6. We lights people on fire and doesn't afraid of anything.
7.
DRUNKCAST!!!
8. People are willing to paint their balls in the name of D-toid
9. Seriously.... testicle painting.
10.

11. THE GHOOOOOOOOOOOOOOOOOST