Top 5 best and worst Characters on the intercom. And my reactions.
You have no control over when you hear them, they speak when they damn well please. Sometimes you want to go to where they are to kiss them (Perhaps due to some useful information?) other times, you just want to find them and kill them!
It's nice to have someone on the other end of the line, giving you advice... but god-damn it! Sometimes it's too much.
First, the best.
5.
Anya- Timesplitters: Future Perfect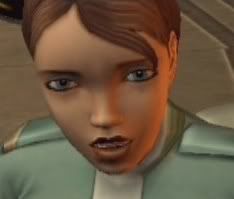 She has the looks and does her Job well, she got me out of countless situations when I was a bit confused. She saved Cortez's life numerous times, also soothing to hear. If I ever went time-traveling, I'd want someone like Anya on the other end of the line.
"Cortez! You're humankind's last hope for survival and you're playing a slot machine?!"
My reaction:
4.
Cortana- Halo
Your AI girlfriend, Cortana can get a little crazy and she has an attitude! But that's great, also her commentry on things is sometimes priceless. If it wasn't for her, Master Chief would have activated the
GODDAMN HALO
and destroyed pretty much everything.
"[irritated] Can we possibly make any more noise? [The Chief picks up a rocket launcher] I guess so."
My reaction: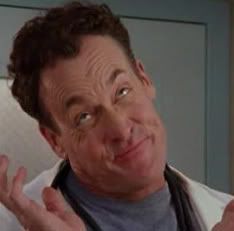 3.
SHODAN- System Shock 2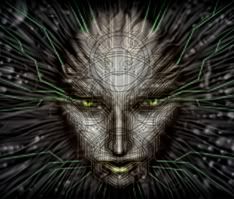 What. A. Bitch. Still, she is one hell of a deluded antagonist, I find her stutters kind of funny at times, I really shoudln't, I should be shit scared, with good reason. SHODAN makes Skynet look like a broken 56k modem.
"L-l-look at you, hacker. A p-p-pathetic creature of meat and bone, panting and sweating as you r-run through my corridors-s. H-h-how can you challenge a perfect, immortal machine?"
My reaction:
2.
Announcer- Crackdown Verging on the edge of ANNOYING, I can't help but love his commentary on things.
"SKills for kills agent, SKILLS FOR KILLS"
"HAHA BURN BABY!"
"WOW I CAN SEE MY HOUSE FROM HERE!"
My reaction: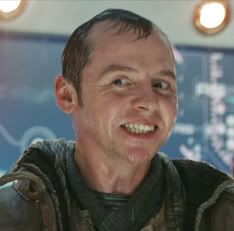 1.
GLaDOS- Portal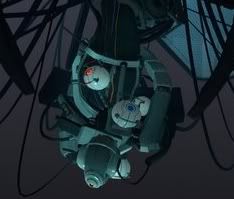 It's GLaDOS. 'Nuff said.
"Well, you found me. Congratulations. Was it worth it? Because despite your violent behavior, the only thing you have managed to break so far is my heart. Why don't we just settle for that and call it a day? I guess we both know that isn't going to happen..."
My reaction: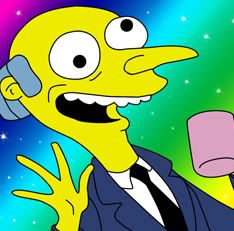 Now, for the Worst of the worst:
5.
Carrington - Perfect Dark Zero
Apologies for the small picture... in fact, no, I don't apologize, because his gentle Scottish accent really, really annoys me.
"Joanna... JOANNA!? DISABLE THAT THING! I'M SENDING YOU ON A MISSION BECAUSE ... WELL JUST SAVE THE WORLD, K-THX-BYE!"
My response: SHUT UP AND LET ME DO MY JOB THEN!
4.
Anya - Gears of War.
Another Anya, she has a nice voice and helps you out but... every time you talk to her... you're stuck in a god-damn walk... BEFORE EVERY CHECKPOINT!
"Sergent Fenix. We just recieved intel on a locust stronghold.............."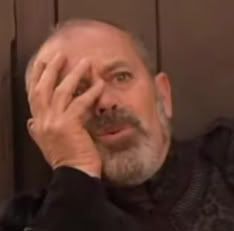 My response: GOD-DAMMIT! I ACTUALLY WANT TO RUN, NOT WALK REALLY REALLY SLOWLY, SHUT UP ALREADY!!!!
3.
Guild Master - Fable.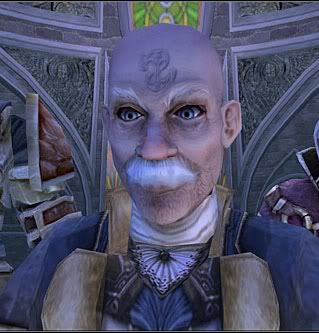 He may be the man in charge, but jesus christ, doesn't he have anything else to do but bother you?
"Try to get your combat multiplier EVEN HIGHER! YOUR HEALTH IS LOW HERO, DO YOU HAVE ANY POTIONS... OR FOOD?"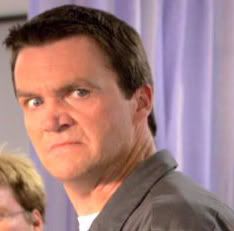 My response: YES I DO, AND I WILL EAT THEM WHEN I DAMN WELL PLEASE, SO STOP BOTHERING ME, I'M TRYING TO IMPRESS THE LADIES!!
2.
Roman - GTAIV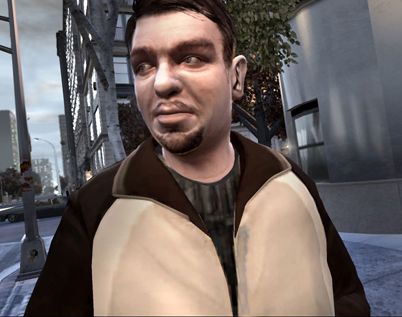 The one reason I hated the introduction of phones and friends in GTA 4.
"HEEEY COUSIN?! YOU WANT TO GO BLOWLING!..."
My response: NO ROMAN I DON'T WANT TO GO FUCKING BOWLING I... OH FUCK, NOW I CRASHED, YOU HATE ME? WELL I HATE YOUUUU!!!
1.
Otis - Dead Rising.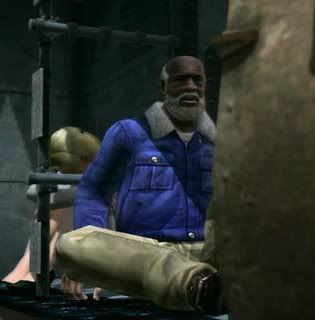 "He doesn't even speak, he texts you-
-Hey, don't cut me off like that, that's rude... anyway, blah, blah, blah, blah-" *DEAD*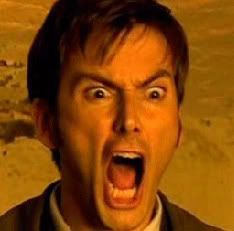 My response: I'M GETTING EATEN ALIVE, JUST SHUT UP!!!
GET THE FUCK OFF THE INTERCOM!
IF I NEED TO CONTACT YOU, I'LL...
I'LL SHOOT AT YOU IN MORSE CODE OR SOMETHING!
So, who annoys you the most? (10 space bucks on Otis!)