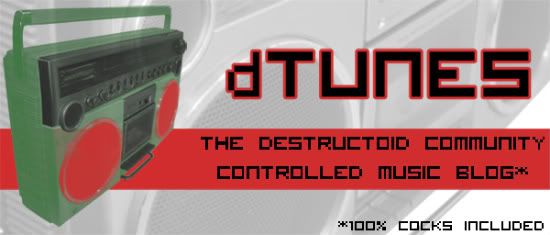 Alright, so I haven't dished up many balls out, kick you in the face kinds of music as of yet. But I guess that is about to change. Some would think that the following band are a little...full on. I don't disagree and it is because of this that I find myself becoming absorbed in their works.
Metal
has taken many forms throughout its progressive creation from the 60's through to now. From Glam to Nu, from Power to Stoner, from Prog to Djent and so on...
Arguably the most recognized Mathcore band to surface from the constantly struggling metal genre, they have traveled to hell and back to stay in the public eye, sell records and destroy stages along the way. I sincerely hope you are ready to have your face kicked off.
For anybody not familiar with them,
The Dillinger Escape Plan
(sometimes abbreviated DEP or TDEP)
is an American experimental mathcore band from Morris Plains, New Jersey. The band originated in 1997 after the disbanding of
Arcane
, a hardcore punk trio consisting of
Ben Weinman, Dimitri Minakakis,
and
Chris Pennie
. The band's current line-up consists of
Ben Weinman
(lead guitar, backing vocals),
Liam Wilson
(bass guitar),
Greg Puciato
(lead vocals),
Jeff Tuttle
(rhythm guitar, backing vocals), and
Billy Rymer
(drums, percussion). For those not familiar with the band, this is one of their lighter tunes...

Dillinger Escape Plan - Unretrofied
The Beginning
The band started off playing hardcore punk in piss hole taverns and pubs within New Jersey & New York under the name Arcane. Managed by longtime friend Tom Apostolopoulos and lead guitarist
Ben Weinman
, Arcane recorded a self-titled demo under the name
The Dillinger Escape Plan
. Shortly before their first tour under the new name, back up guitarist
Brantley
left the group and was replaced by
Fulton
who eventually went on to record on their EP.
The bands elaborate performances, as well as the creative, technical approach of their music led a record executive of
Relapse Records
to offer the band a multi-record contract. The band agreed to the contract, and shortly after recorded their second EP with Relapse entitled
Under the Running Board
. Shortly after its release, Fulton left the band over creative differences with the current members.

Dillinger Escape Plan - The Mullet Burden
Calculating Infinity & Irony Is a Dead Scene
Due to the paralysis caused to bass guitarist
Doll
during a car accident, Guitarist Weinman played both guitar and bass on the album
Calculating Infinity
, though liner notes credited Doll as providing a great deal of help.
Calculating Infinity was met with great acclaim from both underground and mainstream press, even drawing the attention of former
Faith No More
vocalist
Mike Patton
, who asked the band to tour with his
Mr. Bungle
. Throughout 2000, their notoriously intense shows grew more so, incorporating samples, a light show, fireworks, fire breathing, and other antics. Later that same year, the band parted ways with vocalist
Minakakis
, whom credited his departure from the band to the rigorous touring schedule.
While the search was underway for a new vocalist, vocal duties were handled by a number of the band's friends, including
Sean Ingram
of
Coalesce
and Mike Patton, who agreed to help the band produce an EP. The plan to record with Patton was in place before a replacement vocalist had been found. By the time Mike Patton had recorded vocals and the EP was released, the band had been touring with Minakakis's replacement,
Greg Puciato
, for nearly a year.

Dillinger Escape Plan - Setting Fire to Sleeping Giants
Miss Machine & Ire Works
On July 20 2004, Relapse Records released the band's first full-length album with Puciato, entitled
Miss Machine
. It sold 12,000 copies in its first week, becoming their biggest selling release. The album polarized The Dillinger Escape Plan audience; some fans were critical of the band's increasing artistic and musical departures from their earlier efforts, while others preferred them.
Following the controversial release, the band began a two year touring cycle, headlining tours of their own or occasionally providing support for acts such as
Slipknot
,
System of a Down
, and
Megadeth
. The night of August 4, the group played their first show as a four-piece in Indianapolis, Indiana at the Murat Theatre Egyptian Room. According to an article in the December 2007 issue of Decibel magazine, during the Coheed tour, Weinman had briefly quit the band in order to recover from compounding medical and financial problems.
During the time Weinman was apart from the band, Chris Pennie received an offer from
Coheed and Cambria
to be the band's permanent drummer, on account of their former drummer leaving the band. The band was impressed with Pennie after seeing him live, and decided to make this offer. Pennie accepted, and left the band without a drummer, right before the future recording of their next album. This departure would make Weinman the only original member of Dillinger Escape Plan left.
On June 15, the band announced the title of the album was to be Ire Works, as well as confirming the departure of Chris Pennie.
Gil Sharone
of
Stolen Babies
handled drum duties for the album. It was released on November 13, 2007.
Ire Works has been a critical and commercial success, with the album being on many critics
top ten lists
making it the band's most critically successful album.
Allmusic
said that
"DEP should be careful, or they'll end up the Radiohead of metalcore."
The album has also had much more commercial success than previous albums, with the track
Milk Lizard
being featured on
CSI: NY (the episode 'Playing With Matches')
and being a constant play on
MTV
. The single
"Black Bubblegum"
was played on
Late Night With Conan O'Brien.
As of January 2009 the band has parted ways with Gil Sharone and the new drummer is now confirmed to be Long Island drummer
Billy Rymer.
On Saturday, February 21, as they played at the
Soundwave Music Festival
in Brisbane, Australia at the RNA Showgrounds. When some plastic water bottles and cans were thrown at the band, it was turned into a game by DEP, with
"25 points for hitting the drummer, 75 for any of us (all other members), and 150 if they could hit the members of Poison the Well standing at the side of the stage."
They also repeatedly joined
Nine Inch Nails
onstage during the Soundwave 2009 festival, helping them perform the song
Wish
as part of the last encore song of Nine Inch Nail's live show at the event.

Dillinger Escape Plan - Milk Lizard
The Future
On May 27, 2009, it was reported that the band started their own label,
Party Smasher Inc
, which is a collaboration with French record label
Season of Mist
. After having fulfilled their contract with Relapse, The Dillinger Escape Plan will release their fourth studio album in early 2010 through Party Smasher Inc and recorded by
Steve Evetts
.
Option Paralysis
was confirmed as the title of the new album by the singer, Greg Puciato, in a photocopied letter sent by himself to fans who bought a limited edition Dillinger Escape Plan shirt.
Live Performances
I have seen these guys multiple times now and each time they play I am consisting asking myself how it is they don't break their backs or kill people in the crowd. It really is the closest thing you are going to get to witnessing the workings of a abattoir without being employed there. Although DEP go through constant line up changes, it doesn't medicate the insanity created on stage. So much to the point where I personally believe that new members have to sign a contract stating they will not sue for back problems later in life.
Bodies fly off balconies and PA systems into the mosh, equipment gets smashed and thrown into the crowd and the collective loves every second of it. It's like watching
Rammstein
with balls. I took a female friend along with me to their latest concert and as it came to an end, with a massive smile, a ripped T-shirt and dirt stains all over her jeans she demanded I blast their music in the car on the way home...this was no boganized bush bitch either people, this was the kind of fair lady you would see working behind the desk at a law firm. Not exactly the kind you would expect to get moist from DEP. But moist she became.
If they hit your home town, dedicate a few bucks and go and check them out. They are better than watching a circus full of animals be force fed crack and set to kill their masters in the most brutal of fashions. If you don't believe me check
this
out and see for yourself.

Meshuggah & Dillinger Escape Plan Interview (Live Snippets)
The Dillinger Escape Plan is:
* Greg Puciato
–
lead vocals (2001–present)
* Ben Weinman
–
guitars (1997–present)
* Jeff Tuttle
–
guitars (2007–present)
* Liam Wilson
–
bass guitar (1999–present)
* Billy Rymer
–
drums, percussion (2009–present)
Former members
* Derek Brantley
–
guitars (1997)
* Nathan R. Ossmann
-
vocals (1997)
* John Fulton
–
guitars (1997–1999)
* Adam Doll
–
bass guitar (1997–1999), electronics (2001–2002)
* Dimitri Minakakis
–
vocals (1997–2001)
* Brian Benoit
–
guitars (1999–2005)
* Chris Pennie
–
drums, percussion (1997–2007)
* Gil Sharone
–
drums, percussion (2007–2008)
Check out the Destructoid Exclusive interview with guitarist Ben Weinman
here
.
Check out their official site
here
.
Check out their myspace
here
.
Support independent artists and buy there albums
here
.
I recommend checking out:

Dillinger Escape Plan - Panasonic Youth
Much love Destructoid, I hope I pleased your ear pussies.
Mr Dillinger
P.S - Thank Wikipedia for a lot of the information posted on here. Although I cut it down significantly and reworded some of it. They provided the brunt of the information I fed into you today.