Greetings, readers! I'm here to present to the Destructoid community my small game, Fun! Fun! Super Fun Bee Assault Party!, a game I made in honor of Topher Cantler and RetroforceGO! It's a small project I made using Game Maker and is distributed through the fantastic game development group
Gamma Prime
(of which I am apart of).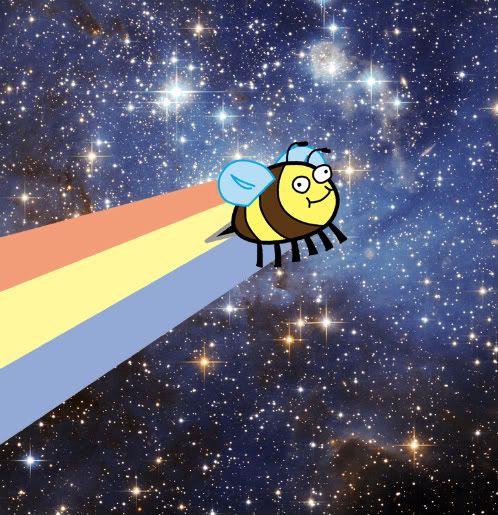 The premise of the game is simple; This is a shoot-em-up (or cute-em-up?) in which you play as a little bee. You must fight your way through the stage through an onslaught of enemies, the dreaded Slurpee. If you are skilled enough to make your way through, you can fight the final boss, the most evil and vile enemy of all...
Like I said, I made the game in Game Maker and the idea was inspired by Topher's scale for rating XBLA games. This was also an exercise for me in which I handdrew all of the sprites in a game. I really like the way it came out and I look forward to doing more games in this style. This is also the last game I'll probably make in Game Maker, as FFSFBAP pushed the program to it's limits. Please let me know what you guys think of the game, and if you have any, leave some constructive criticism. And as long as you're checking out the game that I have created, check out the
other games
that my colleagues in game design have also created, they are all fantastic games
that deserve your attention.
DOWNLOAD THE GAME HERE.
Enjoy. :)
UPDATE:
The link should work now.