After the success of Immaterial and Missing Power and Scarlet Weather Rhapsody,
Team Shanghai Alice
, the one man team behind the Touhou phenomenon and
Tasogare Frontier
, creator of doujin games such as Eternal Fighter Zero, officially announced and revealed a new website for their third collaboration:
東方非想天則
(Touhou Hisoutensoku)
They were hinting the game for awhile now with pictures showing a new HUD as shown in the tiny thumbnail below, the graphical style will apparently remain the same, as customary with most fighters.
As of now, an official English name is unknown.
The interesting thing is that both this game and ZUN's 12th official Touhou Danmaku,
Unidentified Fantastic Object
will be released a day apart.
It can be assumed returning functions like Profiles, Deck Assortment, Replays, and best of all, free Netplay will be coming back as well.
Three "New" Characters have been revealed thus far:
Sanae Kotiya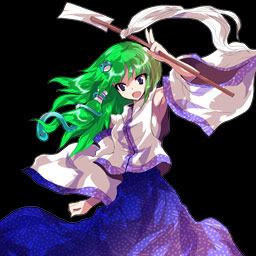 A Shrine Maiden similar to the main character, Reimu. She was a sub boss in Touhou 10: Mountain of Faith, and a third hero in Touhou 12: Unidentified Fantastic Object.
Cirno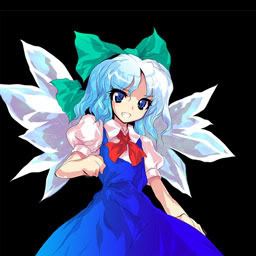 An ice fairy from Touhou 6, 7, and 9, whose surging popluarity amongst the fandom has brought her into the ring. A quick comparative example without going into loads of backstory is she's the Dan Hibiki of the Touhou Universe.
Hong Meiling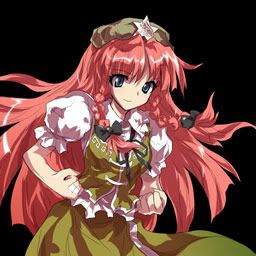 From Touhou 6: the Embodiment of Scarlet Devil, she is the guardkeeper of the Scarlet Devil Mansion and martial artist. She was included in an update to the first Touhou fighter, but was absent from its sequel.
Most, if not all of the characters from the first game should be returning (why waste those assets when you can just pump up the roster), and it's unknown at this moment what other characters will be added, or if any hidden bosses from the upcoming Touhou 12 will make the cut. In this author's opinion, I'd like to see Nitori from Touhou 10 and Orin from Touhou 11 added for variety. Also customary on any post I make: My related reaction to it.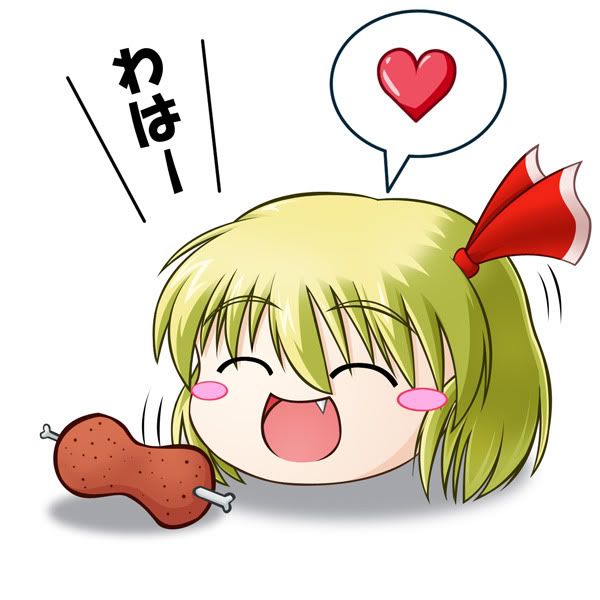 Here's a gameplay video from the second game, uploaded by Youtube User:
frozen789
to show you what the gameplay is like. (Audio from Kirby: SSS)
This game is due to go on sale at ComiKet 76 on Saturday, August 15th.
Sources:
>
Touhou Hisoutensoku Webpage
>
Tasogare Frontier Homepage
>
ZUN's Homepage
>>
Touhou Wiki