Um...wow, it's been a long, LONG time since I've posted anything here. Well, this is a good enough place to start; an update on the Dtoid tattoo I'm getting at PAX.
Oh, yes, I'm still getting it. As some of you might remember, I had a contest a few months back to find a tattoo design made by community members that I'd get a tattoo of. Well, after a week of polling, Mikey's design got chosen. Congrats, Mikey! But, as a lot of people expressed in the forums and my blog, I might not have put enough thought into the design I was gonna get etched on my body FOREVER. So, after working with Mikey for a bit, and looking at designs he's already done, we've got this: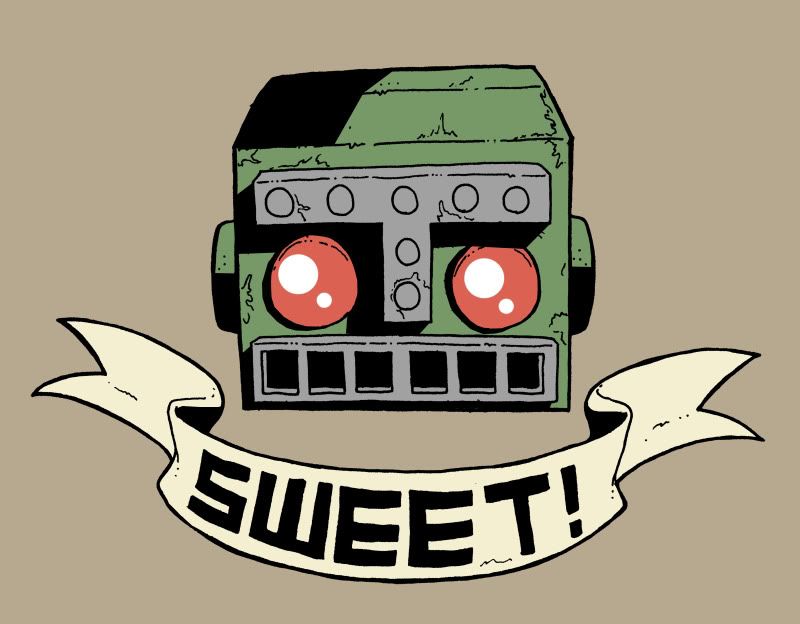 Gorgeous, ain't it? This little beauty will be adorned for life on my right shoulder. And it's going there during PAX. As of right now, the plan is to get this tattoo done Friday during PAX at one of 2 tattoo parlors. Next month, I'm gonna contact both parlors to find the right artist and time to get the artwork done. As soon as I know, the lovely Dtoid community will also know. So be on the lookout for that!
Speaking of tattoos, a few people asked for a better picture of the Mega Man tattoo I got last week.
Here:
I got it done in my friend Rich's home studio (which isn't shady, as some of you might think). I was super-impressed with how well the pixelation came out, and I think it's fucking gorgeous.
So, there, I'm back on Dtoid posting again, and you're all up to speed on my tales of past and future body modifications. If you'd excuse me, I have some recaps to do.
(Oh, and those of you who liked the Mortal Kombat and Street Fighter Podtoids might want to keep your eyes trained here tomorrow afternoon =])