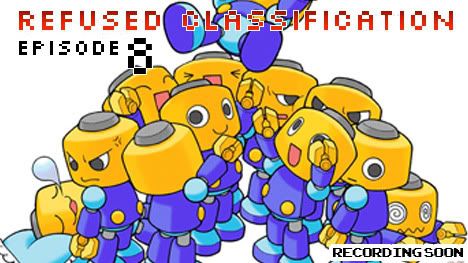 If you don't love ServBots there's something wrong with you.
Hello peoples!
As usual those three Aussie weirdos that you probably haven't heard of before are recording another podcast episode soon, giving a take on the Australian gaming industry and what it's like being a gamer in this wide brown land of ours.
Our hangovers are gone, but the shame of our last episode remains with us, listen in as we scramble to reclaim our dignity with a special American (GASP!) guest,
TheCleaningGuy
!
This episode we will have an intelligent discussion about the Australian Government's I.P. filter blacklist and it's possible effect on games, be warned this discussion will no doubt spiral into vitriol-enriched raving... YAY!
We will also talk about BlazBlue and WHY THE FUCK ISN'T IT HERE YET!!
*ahem*
So feel free to post your questions and we will answer them in our silly, silly accents. Except for TheCleaningGuy who will sound normal to any of you American listeners and this make us sound even sillier than we do already.
Crikey.
Your hosts for this evening shall be;
Puppy Licks
Mr Dillinger
DanMazkin
GRENADAAAA!!! -
TheCleaningGuy