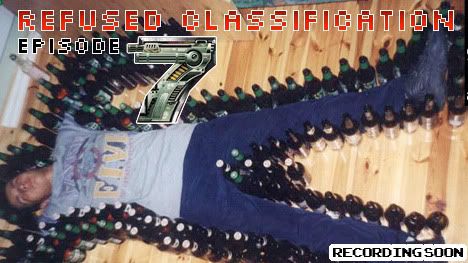 You swear, you drink, you lose
Here at RC we have come to a realization that we swear, a lot. When you listen to one of our episodes you'll see that we seem to have replaced every second word with the word 'fuckin'. I wish this was on purpose as a joke, but sadly it isn't, Australians just swear that much.
So to combat this, and by combat I mean take humorous advantage of for your amusement, we are making our latest episode a 'You swear, you drink, you lose' drinking game. Basically we take a drink for each time we swear, and you get to listen in the the shambles that will follow.
Oh yeah, we will also talk about Australian videogames, namely Edge of Twilight and such and such.
So, hit us with questions to hear us answer them in a slurred and rambling fashion.
Oh, and if you haven't added our new
RC Dtoid Profile
yet you should go do it. This will probably be the last* episode I'll be double posting on my Puppy Licks profile so hop to it, you classy classy people you.
NOTE: Apparently Mr Dillinger has decided the best question for this episode will win a prize and be a guest on our next episode. SO BE IT!!!
Your hosts for this evening shall be;
Puppy Licks
Mr Dillinger
DanMazkin
*second last maybe