Let me start off by stating that I'm an absolute action-genre junkie. Hacking and slashing, quick reflexes, unforgiving enemies, frame-based timing, and acrobatic skills that put 13-year-old Chinese gymnasts to shame --- essentially any game consisting of these concepts can keep me occupied just about indefinitely. Some of my all-time favorite gameplay can be found in the likes of
Devil May Cry
and
Ninja Gaiden
series.
Now, why would I invoke Kojima's name in a blog focused on the action genre? There are two reasons, actually: the newly announced
Metal Gear Solid: Rising
and
Castlevania: Lords of Shadow
.
[Keep in mind that not much is known about these titles, so the entirety of this blog can safely be considered conjecture.]
Castlevania: Lord of Shadows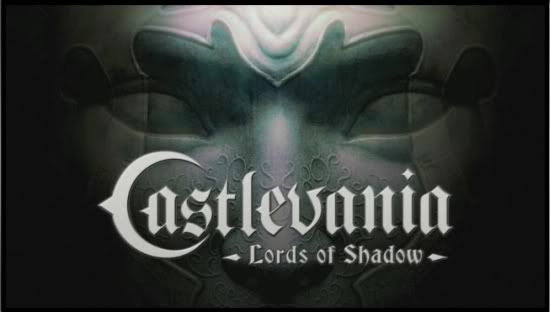 With Konami's conference complete, a satisfying amount of in-game material has been shown on this title. Announced last year and re-announced as a
Castlevania
title by Hideo Kojima himself, the game will actually be produced by Dave Cox and developed by MercurySteam, with what seems like merely topical support from Hideo to help "give birth" to the old franchise's new direction. Players control the protagonist Gabriel, which is just about all we know. The
trailer
hinted at the desire and ability to bring back the life of his recently murdered wife, but what's more definitive is the few seconds of action shown in the second half.
All of the series staples look as though they've found their place at home in this completely new entry of
Castlevania
sans the Belmont family protagonist. We're shown glimpses at how platforming will be presented with footage of Gabriel sprinting through a vine-filled tunnel and leaping at the end. Without much to go on, I imagine the focus of the game will fall inline with previous entries to the series: battle through enemies as you explore areas to find upgrades and items, and taking down bosses in intervals along the way. With hints at horse (and werewolf) riding sections, and ridiculously large and impressive bosses, I'm pretty hopeful for a varied experience without repetitive action to dilute the gameplay experience.
Whip it good!
That gameplay, however, is precisely the type of content that I'm interested in. Gabriel's whip is used to attack in what can loosely be described as
God of War
-esque combat mechanics. I'd say that's the most accurate comparison because the combat doesn't look nearly as technical as what you'd find in
DMC
or
Bayonetta
, but there are moderately-paced, wide-arching whip attacks that are familiar to anyone whose played
GoW
. It seems players will have a litany of special abilities at their disposal, including a whirlwind-styled whipping storm, as well as a windmill-mimicking series of uppercut slashes.
One technical aspect that particularly impressed me about this engine (aside from the graphics) was the camera's ability to follow the action on-screen. Whether it's panning across the an area to follow a dashing spider, keeping the focus on your character even while surrounded by enemies, or following Gabriel as he scales a giant, the camera seemed smooth and efficient, a request many
Ninja Gaiden
players express.

Dracula's Castle - Castlevania: LoS

____________________________________________________________

Fortuna Castle - DMC4
Ultimately, I'm really looking forward to this game as something
much, much more
than just an action title. I'm hoping the titular Lords of Shadows themselves offer a refreshing premise for the series, but ultimately, I think the scope of the castle and story are what this game relies upon the most.
Media
:
E3 '09 Trailer
,
Debut LoS Trailer
, I've also stuffed the gallery with all sorts of images for you to view, though you may have already seen them on this site and elsewhere.
Metal Gear Solid: Rising
The newly announced
Metal Gear Solid: Rising
promises to feature the return of Raiden, who donned the cybernetic ninja uniform throughout
MGS4
. There's no clues about the game's setting, but we are promised a new form of gameplay: Lightning Bolt Action! Kojima's role will be more removed for this title, as it's being run by the Kojima Productions "youngbloods" and taking advantage of already existing technology.
I was hoping more information would be revealed during Konami's press conference, but we're left to speculate on what type of gameplay to expect, or what the game is even about. There's an interesting theory that's worth checking out about who else might be a protagonist, as well as what the setting might be in
Genki-JAM's Cblog
, and it's filled with convincing and thought provoking photoshops and clues.
What really interests me is how these two titles will represent action. We know
MGS:R
is recycling "existing technology" from
MGS4
's engine, which I'm sure can be vastly altered to encompass a faster paced style of gameplay.
I can't help but imagine the landscape in
MGS:R
being utilized by players to create a veritable playground for a cyborg ninja to leap around and hack 'n' slash his way through, with no more than a
Tenchu
-reminiscent style of stealth, and
CV:LoS
hosting an expansive, rich, gothic tale of action and adventure. With supervisory input from Kojima on both games, I'm wondering if there will be a homogeneous theme, or perhaps a Yin-Yang contrasting effect for their release.
Other E3 '09 titles that interest me:
Since I already have your attention, I just thought I'd share just a few of the games that interested me at this year's E3:
Beyonetta
- A highly technical action game that looks like it's capable of one-upping the DMC legacy! There's no way I could go without mentioning Kamiya's newest action game!
Metroid: Other M
- One of the best announcements from E3, IMO. This title may be in development by Team Ninja, but the gameplay is completely unique - at least when compared to Ninja Gaiden games. I recommend checking out
Phoenix Gamma's Cblog sleuthing
for additional information on what's looking like it will be an outstanding game!
Edge of Twilight
- Largely overlooked, but very interesting trailer. The action seems brutal, and the settings are diverse.
Warhammer 40K: Space Marines
- An action-RPG (heavy on the action) placing you in control of a futuristic badass with a gun and a sword. Seriously, just check out these videos
here (early alpha footage)
and
here (recently released trailer)
!
Trine
- An interesting 2D co-op fantasy game that focuses on teamwork between a mage, soldier, and thief. Check out the game's homepage
here
.