Jesus Christ, he's actually a professional drummer...

Well, kids, another week, another recording of BC. As always, we need your questions, comments, photos of your mom, and ritual sacrifices to power our podcasting engines. Drop us a line in the comments, and you might get talked about on the episode. Also, keep in mind that, of course, our main focus is on that big videogame conference thing being held next week.

HOP TO IT!
---
About pendelton21
one of us since 12:07 AM on 02.13.2008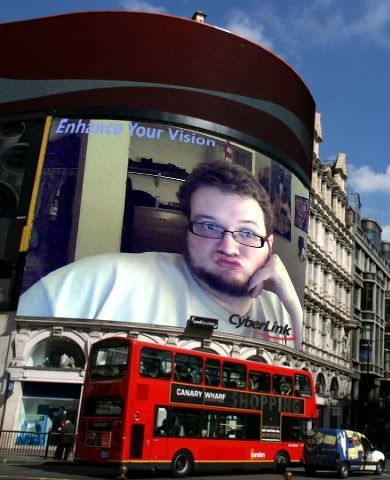 Well...hello.
My name is Pendelton (well, not really, but it sounds cool).
At one point in my life I spent a hell of a lot of time here. I came back for no real reason. Let's see if I can entertain like I used to.
Also, I've got a Destructoid tattoo. Ask me and I'll show you.
Hey, look! I've been on the front page a few times!
The Fear: Chainsaws
A Time To Destroy: Rampage
Playing with Others: My Dad and I Love Shaq Fu
I suck at games: I Suck At World 8-1
Also:
Dtoid Discusses: Media Tie-ins to Gaming
WTF is this shit, Pendelton21?
Top 10 Loved Games Evar:
1. Psychonauts
2. Skies of Arcadia
3. Okami
4. Mega Man X
5. Zombies Ate My Neighbors
6. The Binding of Isaac
7. Chrono Trigger
8. Odin Sphere
9. Super Mario RPG: Legend Of The Seven Stars
10. The Legend Of Zelda: The Phantom Hourglass
Bottom 10 Games:
10. Diplomacy
9. Shaq Fu
8. Halo
7. Draconus: Cult of the Wyrm
6. Castlevania 64
5. Backyard Hockey
4. Magical Starsign
3. Spawn Armageddon
2. Simpsons Wrestling
1. MTV Sports: Skateboarding