LONG BLOG
The title says it all. It is up on 360 but I'm not sure about PS3. Now we finally get the chance to see which game we prefer between UFC and Fight Night.

Go go go!
---
About NotAZombie
one of us since 8:45 AM on 03.18.2008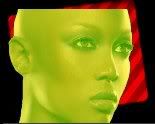 Past Avatars:


Hate it/Love it by me!
Wind Waker
Crackdown