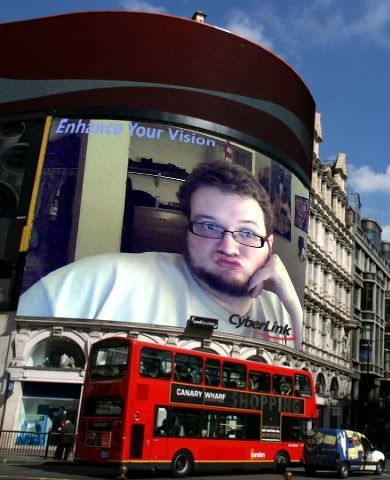 Well...hello.
My name is Pendelton (well, not really, but it sounds cool).
At one point in my life I spent a hell of a lot of time here. I came back for no real reason. Let's see if I can entertain like I used to.
Also, I've got a Destructoid tattoo. Ask me and I'll show you.
Hey, look! I've been on the front page a few times!
The Fear: Chainsaws
A Time To Destroy: Rampage
Playing with Others: My Dad and I Love Shaq Fu
I suck at games: I Suck At World 8-1
Also:
Dtoid Discusses: Media Tie-ins to Gaming
WTF is this shit, Pendelton21?
Top 10 Loved Games Evar:
1. Psychonauts
2. Skies of Arcadia
3. Okami
4. Mega Man X
5. Zombies Ate My Neighbors
6. The Binding of Isaac
7. Chrono Trigger
8. Odin Sphere
9. Super Mario RPG: Legend Of The Seven Stars
10. The Legend Of Zelda: The Phantom Hourglass
Bottom 10 Games:
10. Diplomacy
9. Shaq Fu
8. Halo
7. Draconus: Cult of the Wyrm
6. Castlevania 64
5. Backyard Hockey
4. Magical Starsign
3. Spawn Armageddon
2. Simpsons Wrestling
1. MTV Sports: Skateboarding