The new DSi: My thoughts.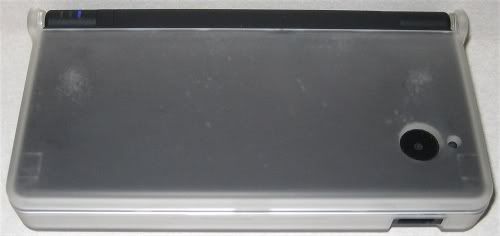 First off let me say that I love the Nintendo DS. I played the ever-loving shit out of that thing when I first bought it but after a couple of weeks I sort of lost interest in the whole portable gaming thing. I'm not sure if it was because I was too absorbed with the 360 and Wii or if it was something with the DS itself. For months it just sat on a shelf collecting dust, only getting playtime when my four year old daughter wanted to draw or color (Pictochat).
My collection of games suffered as well; since I had no interest in playing with the DS I had no interest in reading about new games that were coming out or that were already out and being raved about.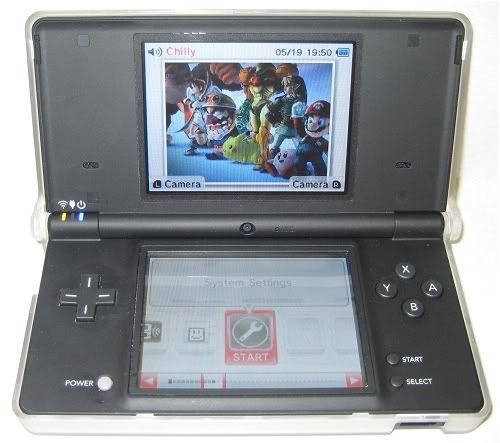 Fast forward almost a year. So a couple months back I start reading about the new DSi. I saw that it had a bigger screen and new functions, such as the online DSi shop, two cameras and MP3 (actually AAC) support for music on the go. As the weeks went on and as the details emerged I found my interest level growing with each passing article. Eventually I succumbed to the hype and only a week after the DSi was launched I jumped in head first and bout one, a black one!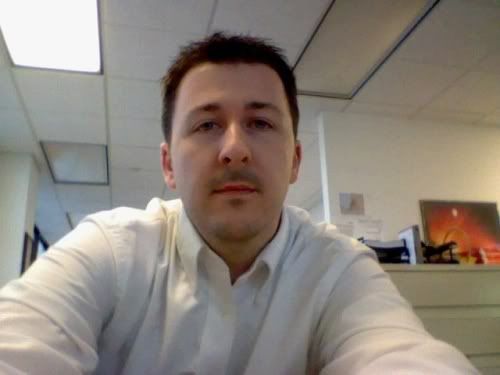 (Taken with the DSi)
I was nervous though as I was checking out, nervous that I would once again fall victim of the hype and then have another little brick collecting dust on a shelf somewhere. Well people, let me tell you, my fears and nervousness have been washed away because the new DSi is HEAVEN in my hands.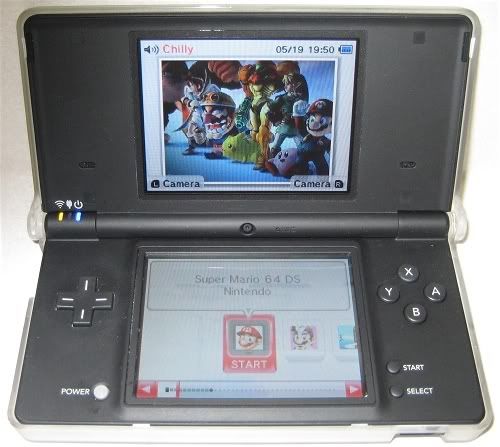 Since the first day I opened it up it has not left my side. I immediately went out and bought a 16 gig SD card and SD Card reader and loaded that sucker up with AAC after AAC (10 gigs worth so far). I have taken over a hundred pictures and my collection of DS games has gone from 5 or 6 to over a dozen in just a few short weeks. I take the DSi with me when I go running (because I don't have an iPod or anything like that). I bought a car charger and an adapter to hook it up to my CD player so that when I drive I can listen to all of that musical goodness that I have put in to it.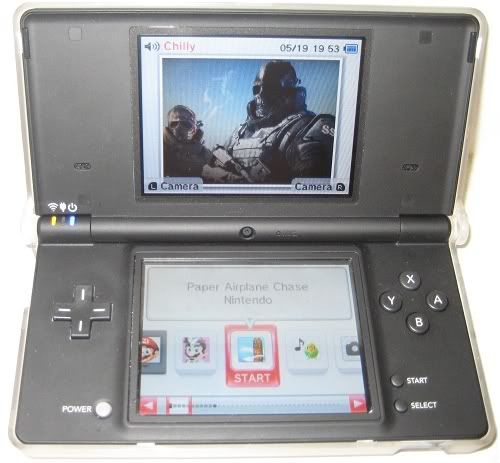 As a matter of fact, as I am writing this I am watching the little Excite Bike guys riding along to "Can't get No Satisfaction" by The Rolling Stones, now it's playing Meatloaf's "Paradise by the Dashboard Lights".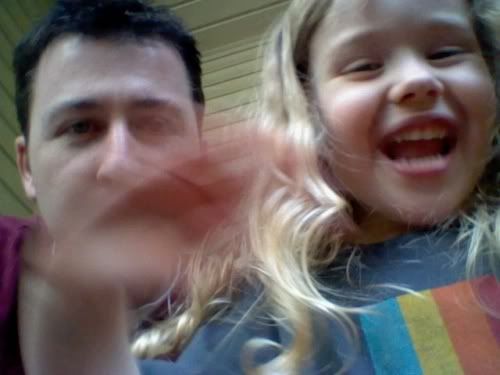 (Taken with the DSi)
I like that the screen is a bit bigger and it seems brighter than my old DS (which now belongs officially to my four year old). I do not mind one bit that they dropped the Game Boy Advance slot. If I want to play a GBA game I can just grab one of my Game Boy Advances or my DS and play away.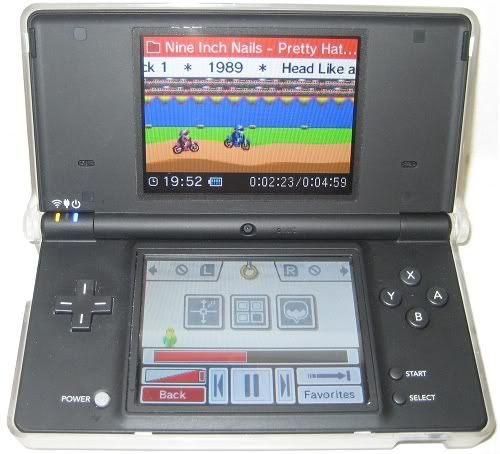 The DSi shop is decent so far, I've downloaded a couple of games (since you get free points when you buy a DSi). I am sure that in the coming months it will be comparable to the Wii's online shop. I read somewhere that Nintendo is also planning on bringing either streaming movies or downloadable movies as well, which is another nice little bonus.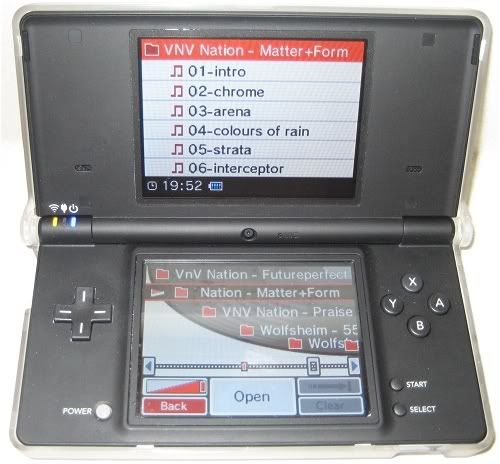 All in all I couldn't be happier with my purchase. My gaming collection has grown and I am enjoying a lot of games that many people have been enjoying for a while now. I get my music on the go, in the car and all day at work.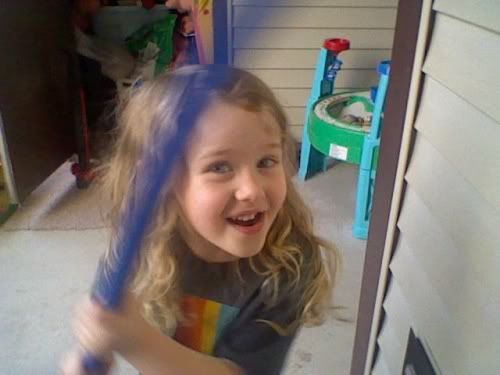 (Taken with the DSi)
I can definitely understand why a lot of people haven't made the jump yet, you do lose the GBA slot….and um, and well I guess that's all you really lose, but what you get in return is an SD slot, bigger screens, portable music capabilities (for those without an MP3 player such as myself), downloadable games and gadgets and all the games that already make up the vast library of the original Nintendo DS.
If this were an official review I would definitely give it a solid 10/10. The loss of the GBA slot does nothing for me and all of the added features that you get make up for that in spades. Oh and if you're still not sold you can also make pictures like this: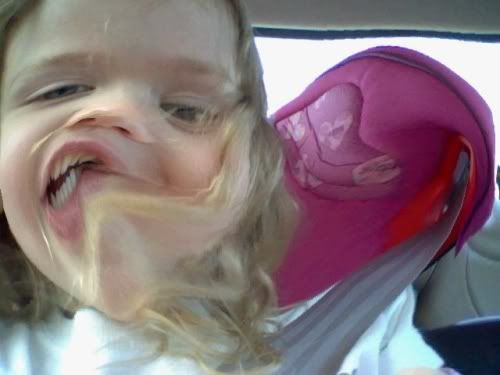 (Taken with the DSi)
Now if you excuse me I need to go check the DSi shop, go running and then relax with Mahjong and Retro Gaming Challenge.
Have a good one,
CB