Well, after more than a week of berating this community for entries, it's finally time to vote for what beautiful piece of art will be tattooed on my body! For those that haven't heard what all this business is about, just check out my previous blogs. The gist of it is, I'm getting a Destructoid tattoo at PAX that Niero is paying for, and you guys get to choose which tattoo I get! The creator of the winning tattoo will get his work forever emblazoned on my body, and a $20 Wii/PSN/360 card.
After receiving all the entries, I realized I only had...3. Oh well. Thankfully, I had a contingency plan: I had a few Dtoid heads that would act as filler, should I not get enough for the poll. So, on top of the 3 entries, I have 2 specially chosen by me.
Let's get to the entries!
First is a design from one of Dtoid's newest members,
DevinKills
:
Second is a simple yet happy piece from
ZombiePlatypus
: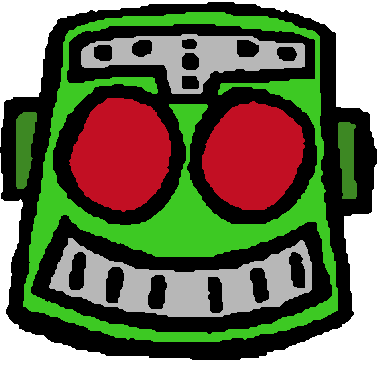 Third is this amazing retooled piece done by the lovely
Mikey
: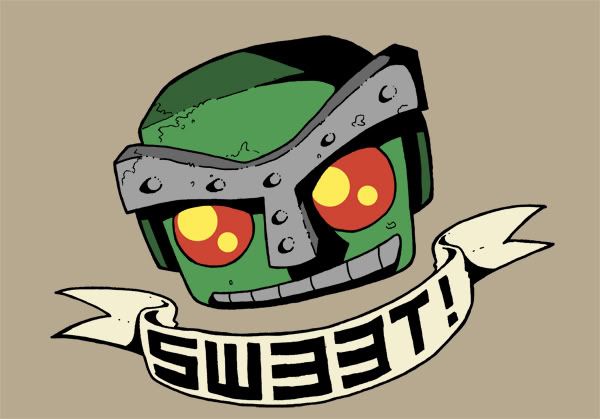 Fourth is the first one I chose, our official Destructoid logo:
And, finally, my last choice, this great head done by older member
Nocturnal XVIII
: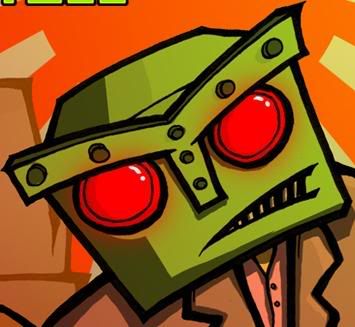 I'll be doing a copy-pasta of this blog every day until next Tuesday, then I'll add up the votes and post results Wednesday, May 6th. So, be sure to vote, tell your friends to vote, tell your cat to vote, request your familiars to vote, whatever. Just make you choose what becomes THE DESTRUCTOID TATTOO!!!