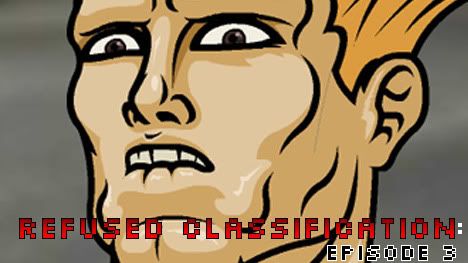 GUUUUURRRRRLL!!!!
Ha-Puken, you've changed my life.
Epidsode 3 genitalmen. That's right, it's time for another abusive, silly meatpie show.
So suck it up princess!
Tonight we'll be talking about Aussie developers such as
Half Brick
and
Firemint
who are making their mark in the gaming world.
We'll also be talking a tad bit more about the impending R18 Rating discussion paper which may
finally
be getting released, and how it will most likely be shot down in a blaze of ignorant shitcaking shit shit.
So, ask us plenty of questions because it's my and DanMazkin's birthday tomorrow so I'm probably* going to be drunk tonight and will answer just about anything you throw at us.
Your hosts for this evening shall be;
Puppy Licks
Mr Dillinger
DanMazkin
Cheers
* = Definitely, I'd be drunk now if I wasn't at work.