Well it was inevitable I guess. I had gone a month without a haircut and was starting to feel like a bum. I decided to walk up to my local Great Clips with my kid today since it was goddamn beautiful out...FINALLY..
A few sliced and diced hairs later I was on my way home. My head felt lighter and the kid was happy with her lollipop. I thought to myself, what could make this little trip any better, could ANYTHING really?
Yes. Yes it could.
I stopped in to one of my local used CD/DVD/Game stores to see what new goodies they had gotten in.
Here is what I bought:
Final Fantasy III for the DS and PINBALL OF THE DEAD!!! I didn't even know this game existed! Needless to say I was not disappointed when I got home and popped it in.
And then there was this: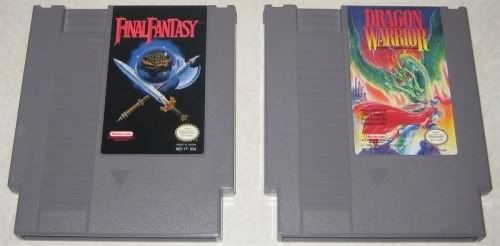 Classic. And 2 bucks a pop. Can't beat that.
So all in all it was a good trip to the barbers. The kid had fun and is hopped up on sugar and dad is content with his classic gaming. Oh and his pinball as well.
Happy Earth Day!
~CB