LONG BLOG


So....i used to go to Otakon every year. Used to spend a lot of time watching all kinds of animes....until I learned that every anime is exactly the same as every other anime. Now i just do hard drugs!

Anyway, back in '04 I went to otakon is a giant 8 foot tall foam godzilla suit. it was really heavy and really hot and I almost died of heat stroke. But it was all good...cuzz bitches love godzilla. I remember storming into the 50 years of Godzilla panel and caused total pandemonium. took me close to an hour just to walk from one side of the convention center to the other because of people stopping me to take my picture.

so, late saturday night, I run into the "day of the tentacle" tentacle. I stare at him...and he stares at me....then we rumble. I dont recall why we fought...maybe it was jealousy....maybe it was giant monster lust...

Either way, it was a good old time. Later when we got back a friend cut the video together to some sonata artica song. Just now finally got around to uploading it to youtube. Hope you enjoy!
---
About mudkip5000
one of us since 7:43 PM on 02.11.2008
My name is Ben. I like video games and movies.
I try to make movies, too. You should watch some of them.
The links for the youtubes are here.
Airport Road productions
Church of the Holy Weirdo
My Deviant Art Page
My podcast "Weird Dispatches"
My podcast "Airport Road: The Podcast"
I have a cat named Anguirus.
He loves Spider-man.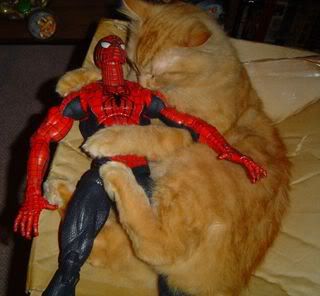 I also enjoy comic books. probably more than i should.
My Favorite Games in no particular order.
Halo 1-3
Resident Evil 5
Resident Evil 4
Resident Evil 3
Resident Evil 2
Legend of Zelda: Link to the Past
Final Fantasy VII
Earth Defense Force 2017
Super Mario World 2: Yoshi's Island
Left 4 Dead
Peggle