You know I couldn't start the Friday Night Fights without mentioning Noby Noby Boy. I don't know what it is but it's really hard to stop playing. Correction. I do know what it is: You can eat your own butt.
But it's Friday and you're looking at this blog for a reason. So stop stretching your
Boy
and play something else. Ladies and Gentlemen. Let the Games begin!
ENJOY!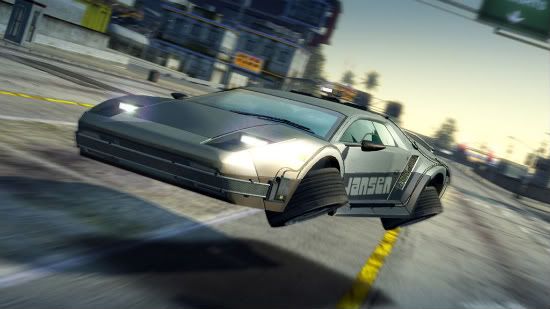 8PM EST: Burnout Paradise Host: Takeshi (PSN: JohanHin)
The Legendary Pack is released! So activate Hoover-mode, set up your PS-Eye and show us your face when you're taken down. Back to the Future style that is!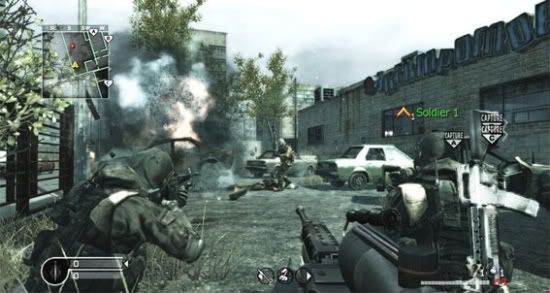 9PM EST: Call of Duty 4. Host: Jack of No Trades (PSN: JackofNoTrades85)
For old times sake, lets get back to COD4. Jack is waiting for you to show the world what the TOID clan can do. Stab Moosehole, Shoot Jack with your golden shotgun or hide like Y0j1mb0.
9PM EST: Street Fighter IV Host: y0j1mb0 (PSN: k0wb0y-b33b0p)
OK, now this is a weird one. Because you can't set-up a room it's going to be 1-on-1 here. Leave your PSN behind in the comments and make sure you add everyone. I suggest you change your PSN comment whenever you're fighting someone. You guys figure it out.
(pic created by Y0j1mb0)
10PM EST: Resistance 2. Hosts: Shipero (PSN: Shipero)
I need more Grey Tech, you need more Grey Tech, everybody needs more Grey Tech!
And maybe some XP too. What we don't need is that 'lone survivor Corporal Phillips'. Let's all join to save the earth from those horrible overheating bastards.
11:59 PM EST: SOCOM: Confrontation Hosts: SantanaClaus89 (PSN: Moosehole) and y0j1mb0 (PSN: k0wb0y-b33b0p)
Please join Jimbo and Moosehole to train on your stabbing, shooting and team-killing skills. No more kamikaze style running and gunning like COD4 but try to sneak around and shoot someone in the back. Stab Stab Stab away my fellow Dtoiders.
You don't like hadouken, racing, shooting or stabbing? There's always the option to play some LittleBigPlanet. With only room for 4 players it's hard to organize this. I do think this is the perfect game to laugh and relax in between the epic matches of before stated games. And while you're at it, take a look at the Dtoid user created levels.
Next week I'm going to continue the Dtoid Community Level Blog. Until then here's a list of Dtoiders with levels:
Takeshi a.k.a. JohanHin
CountingConflict
Brainderailment
DVDDesign a.k.a. BluDesign:
y0j1mb0 a.k.a. k0wb0y-b33b0p
Merry Ho
SantanaClaus89 a.k.a. Moosehole
Dean R
Qraze
Daxelman
IronPikeman
Superezekiel
and a lot more...
Dtoiders without levels:
Haxan
Shipero
Silver Dragon
Ha-Puken (a.k.a. JamesEwing)
(but working on it, they say. I don't believe them. Shipero is probably still playing Noby Noby Boy, Haxan can't stop drinking and playing SFIV, James is trying to take care of his SFIV blisterIVand Silver Dragon is ... what is he doing? No one knows.)
Coming Soon: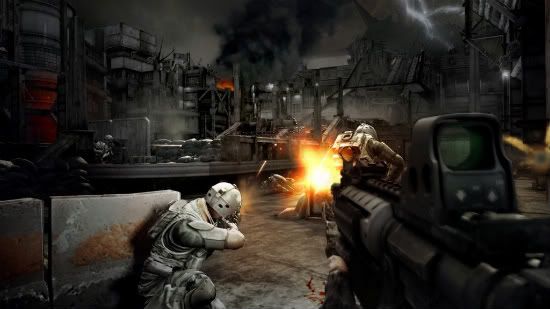 Next week it's on!
Everybody have fun and do leave your PSN behind in the comments so we can spam you with even more nudes.