Ok so the last time I did this is when I first moved to Chicago. Now that a few months have passed and my collection has grown I figured it was a good time to update, once again.
Here we have the TV. Still not HD and still not a flat screen. You will notice the Wii, 360 and PS2. Also bonus points for watching The Office.
This is the new shelf of goodness. This is obviously the bottom two shelves which hold my game collection (post PS1)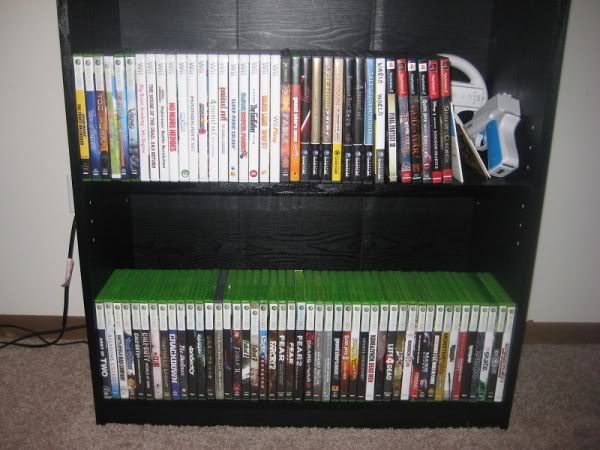 Shelf numbers 2, 3 and 4-ish. SNES, NES and Gamecube. Also the Wii Wheel for Mario Kart goodness, Wii Zapper (which is covered in dust) and my boxed copy of NBA 95.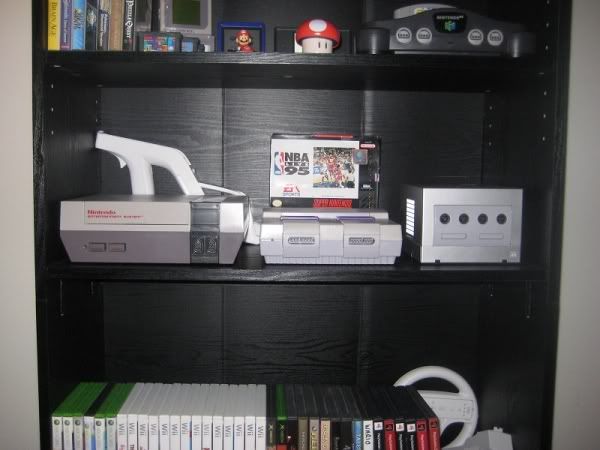 Shelf 3, 4 and 5. Original Gameboy (box is on the top shelf) Gameboy Advance and DS. To the right you will see the N64 as well as mushroom filled with candies and Mario racing his Kart.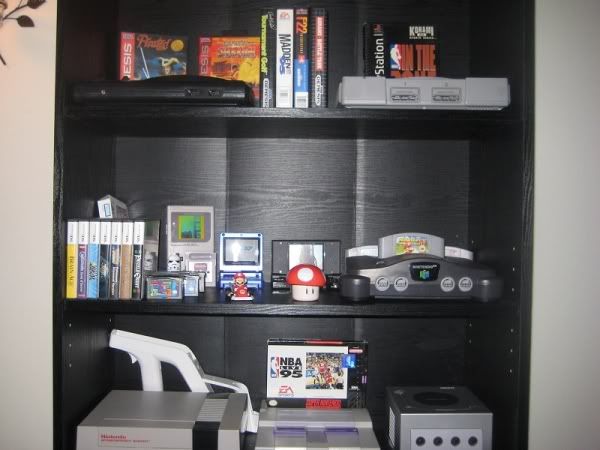 Shelf 5 and 6. These two shelves contain my Sega Genesis and PS One. Along with the systems a few games just incase I get saucy and want to fire those bad boys up. Above all of that nonsense you will see the Fallout 3 lunchbox and bobble head, Dead Space art book, Fallout 3 art book, Black Panther mini statue and Gameboy box.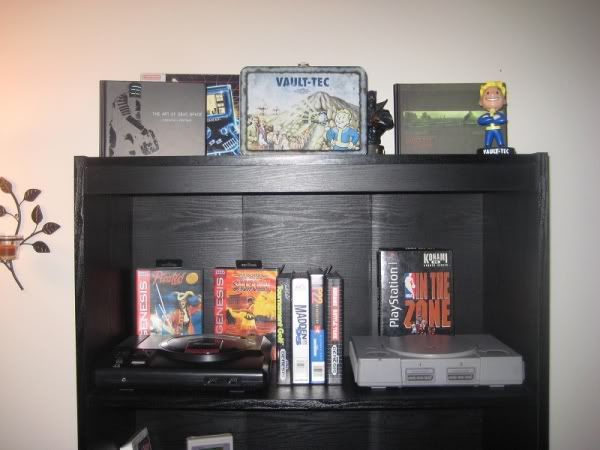 My PC and setup. This hasn't really changed much. Notice the D-toid wallpaper. Sweet.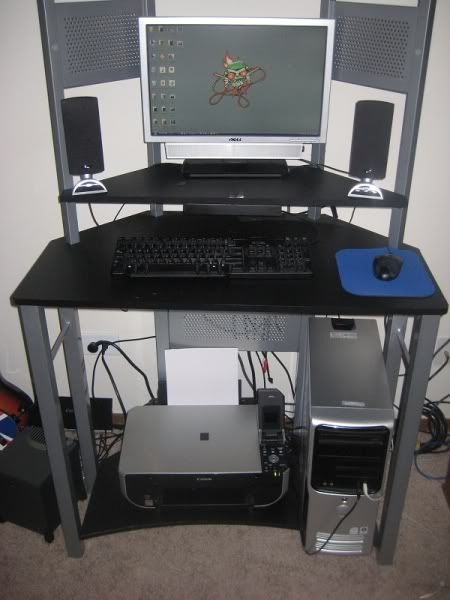 Various guitars for various guitar themed video games.
And last but not least a damn near empty shelf with the re-releases of Friday the 13th 1-3, Hulk vs. Wolverine, Venom kids toy, headphones and battery charger for my 360 controller.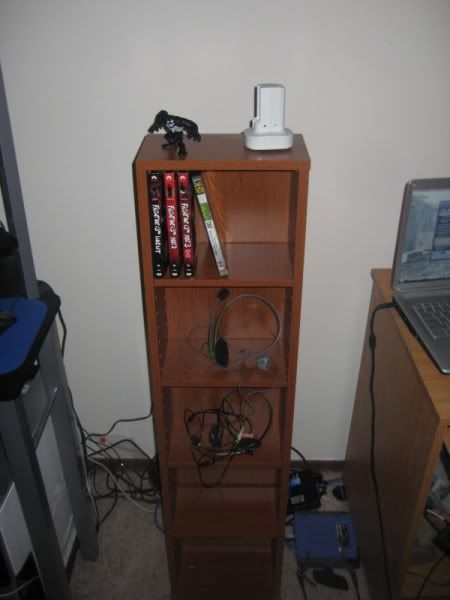 So thatís it basically. I hope you have enjoyed this small stroll through my gaming setup/collection.