Ladies. Gentlemen. Friends and Family. Thank you all for coming to this funeral on such a short notice.
Takeshi is in heaven now and we are here on his funeral. This is not the time for us to grieve his death but itís our time to celebrate his life. He never wanted to see people cry. So at this moment when we are about to lay his body to rest, letís all think back and remember how Takeshi touched our lives. This is not the moment for us to shed our tears but we should all be thankful that we were given the chance to have known a man named Takeshi.
He will forever be missed but I know in the right time, we will meet Takeshi again.
--------------------------------------------------------------------------------------------------------------------------------------
Amsterdam, 5 February, 2009
from our European correspondent
Man (27) found dead after looking at Playstation Blog.
Dtoider Takeshi passed away this evening following a fatal heart-attack. The 27-year old Dtoider suffered a fatal heart attack while watching the Playstation Blog. He was transported to Tom MariŽn's private equine clinic for treatment but could not be saved. The man was euthanized in the evening at 22:00 hours (GMT+1).
Apparently the self proclaimed biggest Killzone fanboy was surfing the web in order to quench his thirst for news about the upcoming Playstation 3 game Killzone 2. After locating his browser to
http://blog.us.playstation.com
he saw something his heart couldn't cope with.
"I'm absolutely devastated," Destructoid.com owner Niero told
The Daily Amsterdamned
. "We tried everything to get him well again, but we couldn't get him back. I'm in shock."
Due to the absolute dangerous nature of the information the victim found we must warn our readers. The picture that is shown below might cause the viewer to go into cardiac arrest.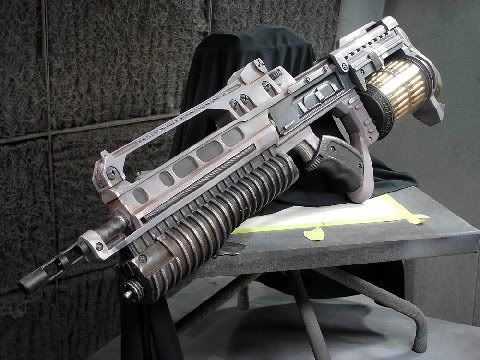 The picture was accompanied by the rather vague sentence:
"More info to come soon on how to get one of theseÖ"
We can only guess what the sentence means. Playstation.Blog refused to give us an explanation. Neither them or Killzone 2 developer Guerrilla Games is giving any comment until further notice.
[via:
Playstation.Blog
]