That one would be me.
As far as I know I don't need my pinky to play any games. I live so close yet so far away. If I jump on my bicycle I can make it in 5 minutes. You can almost smell, taste and feel Killzone from this place. I've got almost two weeks to to trade my body parts for something as awesome as this: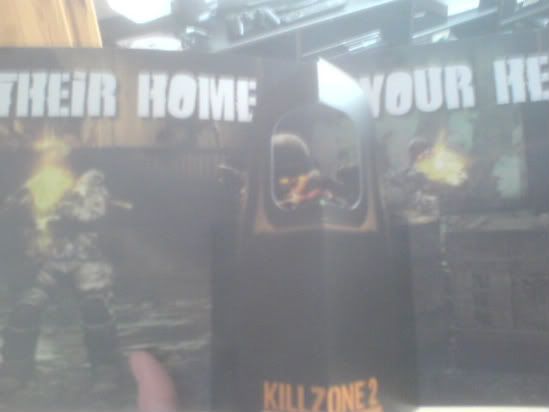 The text on the last pic says:
"We need you! The Helghast are back and more ferocious than ever. Sign up before February 13th via: ... with your unique code and receive your personal Killzone 2 collectors item upon entry."
So if anyone wants unique Takeshi body parts... email is on the sidebar.
[via:
www.psfocus.nl
page 5]