I've put this up in the forums, but I wanted to share it with all of you that never leave the front page :)
Here are the major events that made up my evening:
Just another lame-ass day...
Until...
OMG! FORUMZ IZ BACK! CEEEEEELABRATE GOOD TIMES, CíMON! :D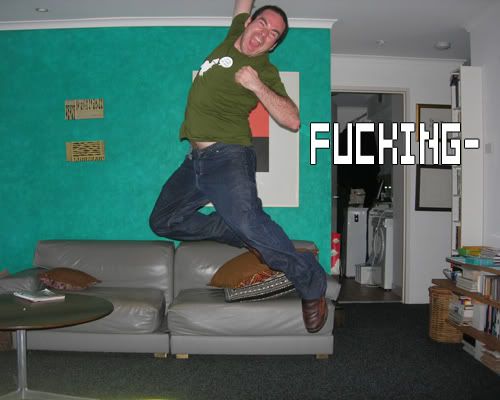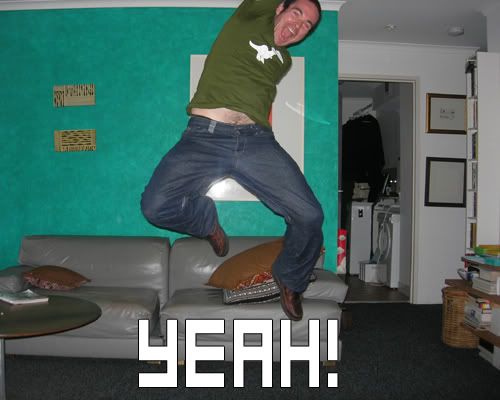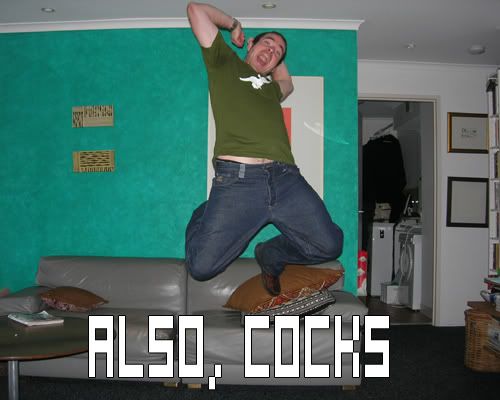 But something is missing. This isnít a proper celebration yet. Oh no, now itís...
So I put on my backpack and headphones and went to the liquor store of course!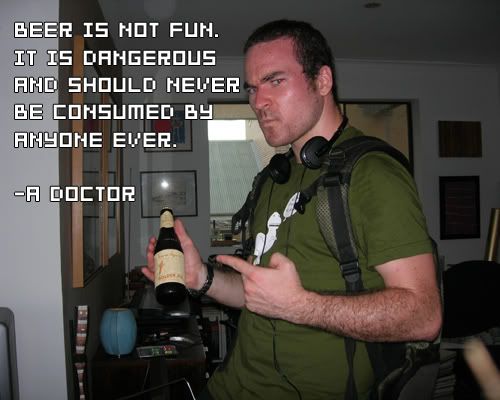 After a few drinks I wanted to spin a beautiful woman around while we both laughed long into the night in shared joy. But Iíve only been in Australia a short while and have yet to convince any beautiful women that
Iím dateable, so I made due.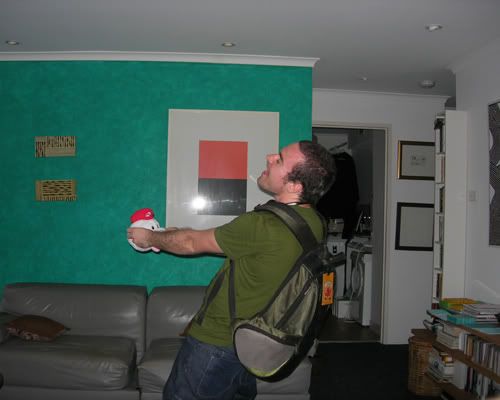 Hurray!
P.S. FooLizís boyfriend showed me that beer that I bought. Itís James Squire and itís the fucking TITS.
P.P.S. If you're an Australian and have yet to sign up for the Dtoid Australia Google group.
DO IT NOW!
:D