The Destructoid community is a creative community. Mikey draws, Jack of noTrades models, Ceark paints, Teta draws too etc. But that's not all. We create too! In LittleBigPlanet that is. To show the community what we, LBP owners, can create I've decided to make a weekly Blog that highlights the level creation skills of a community member.
If you think your level deserves some extra attention let me know and you're next. If you absolutely don't want me to show your level let me know too. I will send you an e-mail or a PM beforehand so you can always say you do or don't want particular parts to be shown in this blog (spoilers!).
It would be great if you could send me a couple pics of your level(s) or possibly a video. Because (I still live in the Stone age) I can't take pics of my SD-TV, I will take in-game pics and export them. But those pics are rather ugly and only look good in the game itself.
To get things going I'll start off with my own Destructoid level. I promised a would show some pics of the Destructoid.com level so here they are.
note: level looks way better in the game. I extracted some things to show it properly. When in play-mode you can't fly and take pics from what you want and in creation-mode you can but you'll see the mechanics behind it all and that's not the purpose of this blog. For instance on the first pic shown. The Log-in page isn't hovering in the air, it is firmly attached to the floor.
Destructoid Member:
Takeshi
PSN-name:
Johanhin
Level name:
Destructoid.com
Features:
Everything hand-made.
Working Log-in screen complete with sign-in names and passwords.
Masks to accompany the sign-in name.
A mouse to click on the tabs.
Working Video Player.
Reviews page updated with new lay-out.
Scrollable Page.
Working comment system.
Race MrSadistic to the first comment.
Working Log-out screen.
Key to unlock the credits level.
Credits level with rolling credits to thank everybody.
The first thing you'll see is the Log-in screen complete with Ceark's famous painting.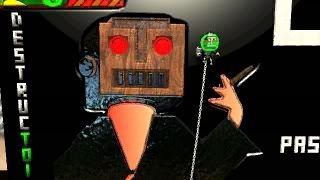 Details of the Log-in page
More details.




Sign-in names and passwords are provided at the beginning of the level.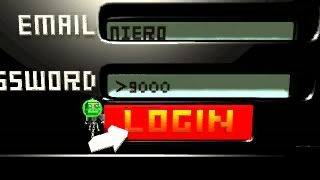 Place chosen name (as close to the left as possible) on the sign-in bar. And use a password. When ready you can grab the mouse and 'click' on Login.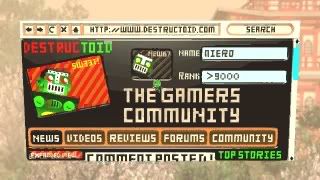 The Login-page will slide down and the Frontpage will slide up. You have signed in! And you'll see that the sign-in name and password have actually been placed on the Frontpage.



Now wear your given avatar with pride and play as your own hero.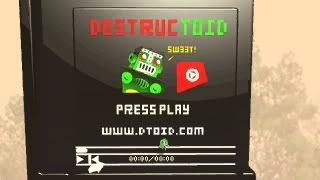 Next section is Videos. Grab the mouse and click the Videos tab on the Frontpage and this section will open.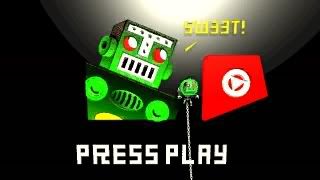 The video will start rolling when you click on the play button.
Next is the Reviews-page. As you can see this isn't the whole page. But what do we do when we can't see a whole page on Dtoid?
Indeed, scroll down.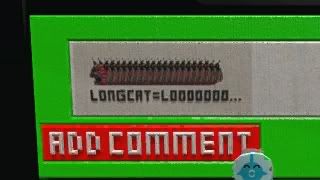 Comments are given in the same way as the sign-in names. Just choose your comment and click on 'Add Comment'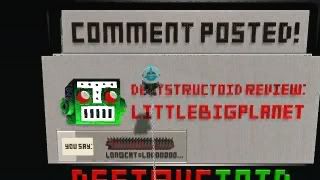 And voila! Comment Posted. Do mind, the words 'Comment Posted' and 'You say:
comment of choice
' don't appear until you click on 'Add Comment'. So if you decide to comment "I <3 You!" it is that comment that will appear under 'Comment Posted'. Pretty ingenious if I say so myself. Dtoid hasn't got a Comment Edit feature so I didn't have to create such a thing. Thank god for that.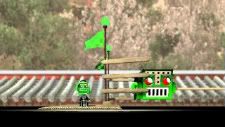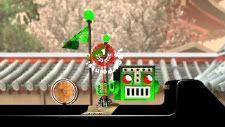 Time to race Sadistic to the first comment.
Did you think you could beat him?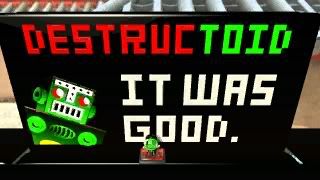 Only one more thing to do. Log out.
Then the credits roll...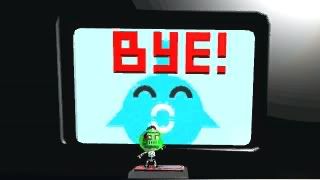 That concludes the walkthrough of my Destructoid.com LittleBigPlanet level.
If you want to see a video of the first couple minutes check
this
out. This is footage from the first version. It's updated, all the typo's are gone and a couple of minor bugs are gone (as you can see the one playing didn't get the masks and the comments didn't work that great).
If no one wants to go next I'll show a walkthrough of my other level.
But I'm sure, JackofnoTrades, Brainderailment, Qraze, Y0j1mb0 and many others would like you to see their levels highlighted so we'll see you next week!