As Famitsu promised for new SRW news this week:
Super Robot Wars K for DS!
Coming out April 2, 2009.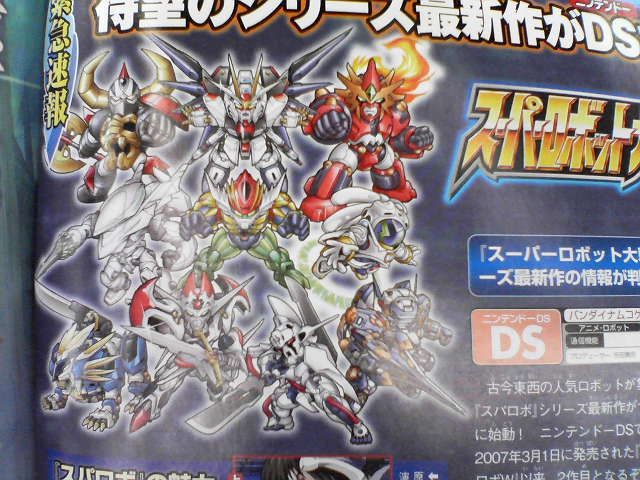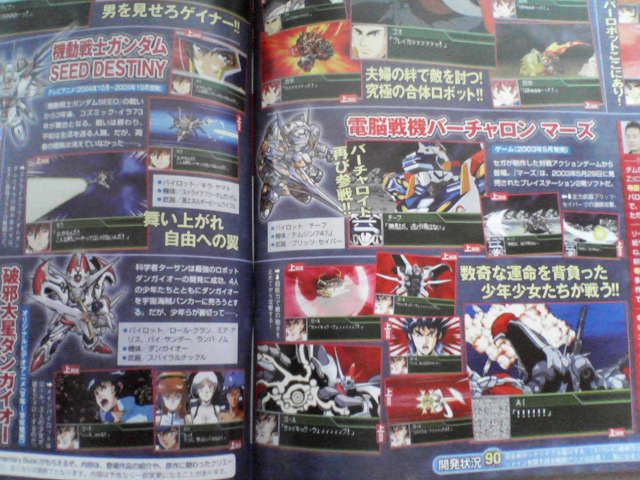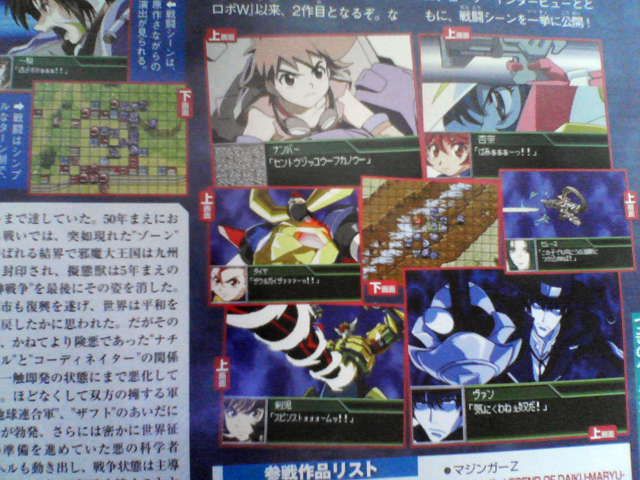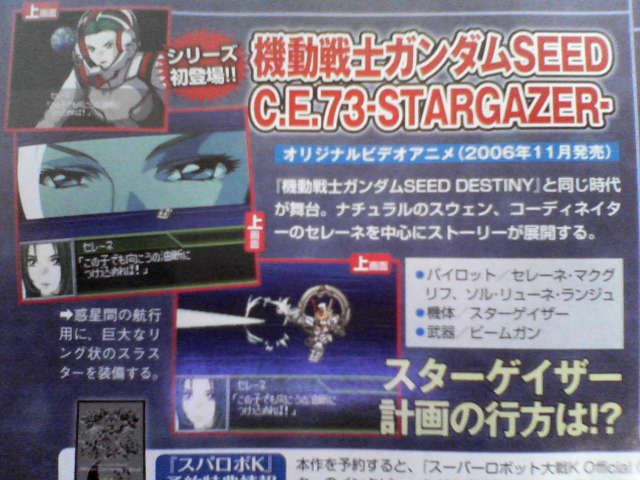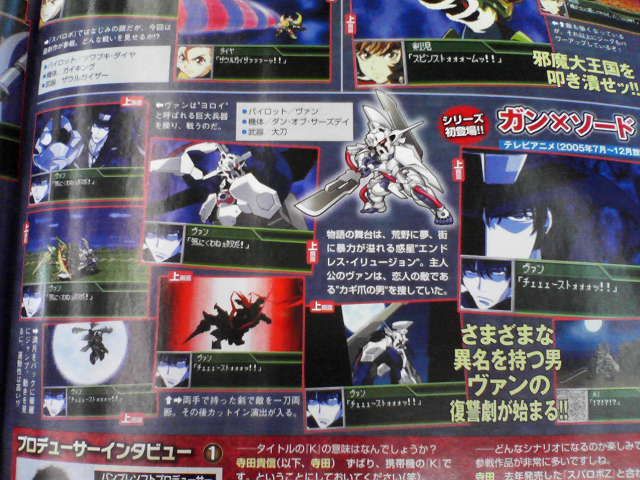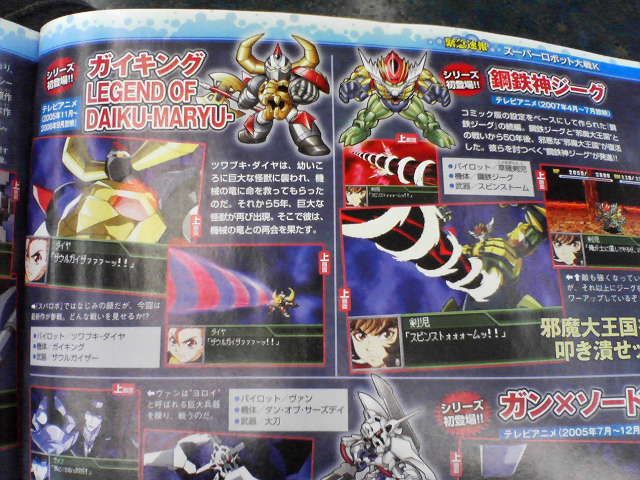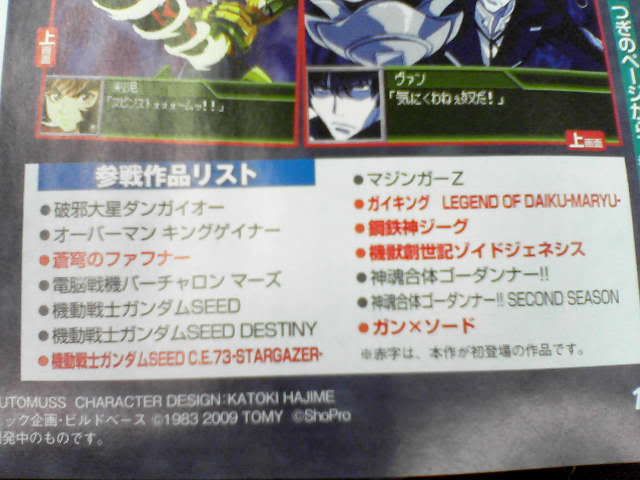 Confirmed Series so far:
Haja Taisei Dangaioh
Overman King Gainer
Soukyuu no Fafner
Virual-On Marz
Gundam SEED
Gundam SEED Destiny
Gundam SEED C.E. 73 Stargazer
Mazinger Z
Gaiking: Legend of Daiku-Maryu
Kotetsushin Jeeg
Zoids Genesis
Shinkon Gattai Godannar!! (+second season)
Gun X Sword
(No Getter Robo or UC Gundam series yet...)
King3vbo is to little girls as Jim Sterling is to Dynasty Warriors as I am to SRW. This is my reaction right now.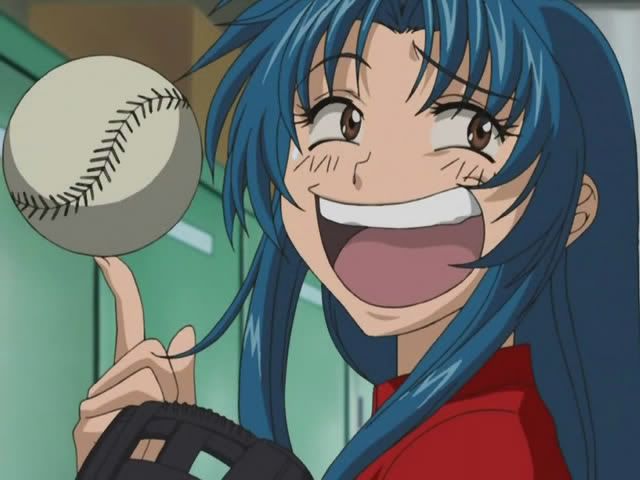 See you later Destructoid, I got to take a breath of fresh air and praise your preferential deity.
Here's Dangaioh in a nutshell:
And Godannar in a nutshell: