Collectors, Limited and Special editions, we love them, we want them, we are proud to show them off and say that we own them. At least for a little while. Now Ive got nothing against these game editions, I own my fair share after all. My question is, what do we do with them after we take the game out, beat it and move on to the next? What do we do with the boxes, add-ons, extra stuff that comes in them?
Well, off the top of my head, I can recall that I own, the Halo 2 &3 collectors editions, Fallout 3 (the lunch box only edition), and Gears of War 2.
Halo 2, yeah old news, but as for the topic at hand it is currently sitting inside the game room in a drawer under the TV, rusting. Halo 3ís ridiculous $130 Legendary Edition (That wasnít very limited. Iím pretty sure you can still find them at your local Best Buy, as of the last time I checked). The box was sitting in my closet collecting dust, I needed more stuff to decorate my wall, SO I took the outer sleeve of the box, cut it open and made into a wall decoration. The promotional helmet, is in my younger brother's room due to his undying love for the Halo series.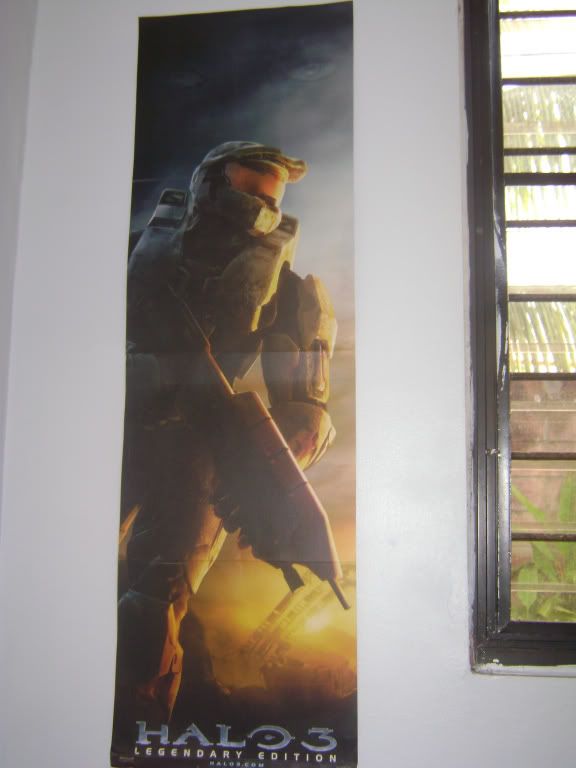 For Fallout 3, Vault-Boy currently resides atop my 360, until I move back to my dorm, when he will take the place of my 360 in my room till we return in the summer.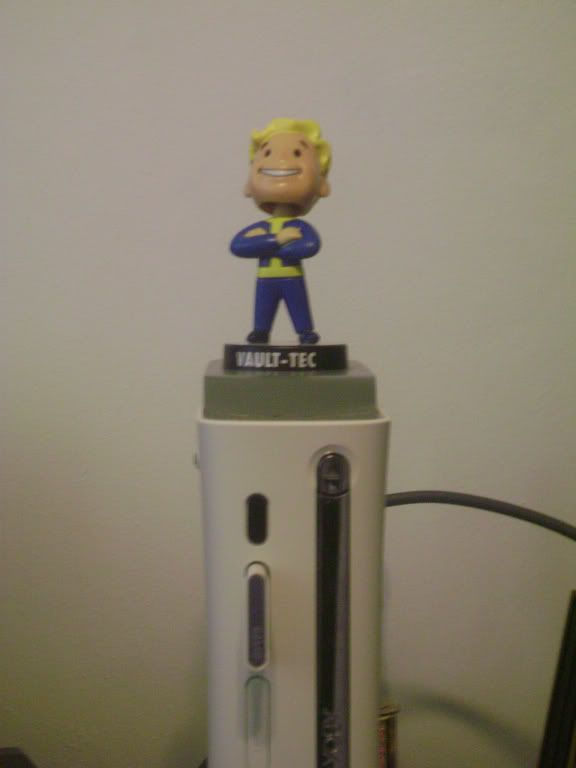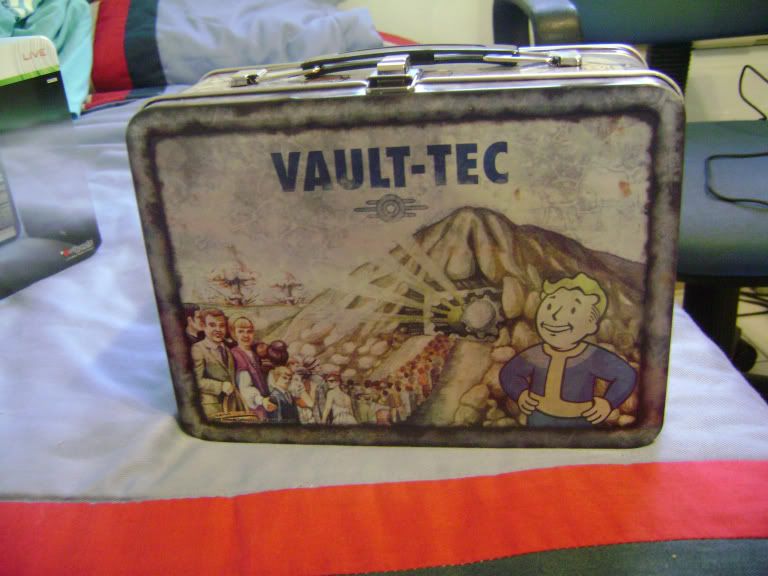 The Vault-Tec Lunch Box currently sits on my bed side, housing the game, the making of dvd, and the art book. A very nifty use for it that I have found is that it can not only house the game, dvd, and art book, but it has enough space left for about 4 more 360 games.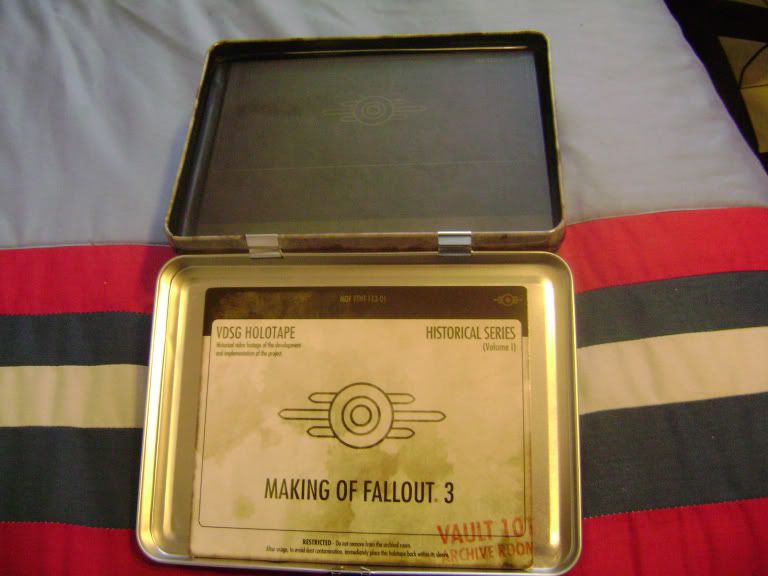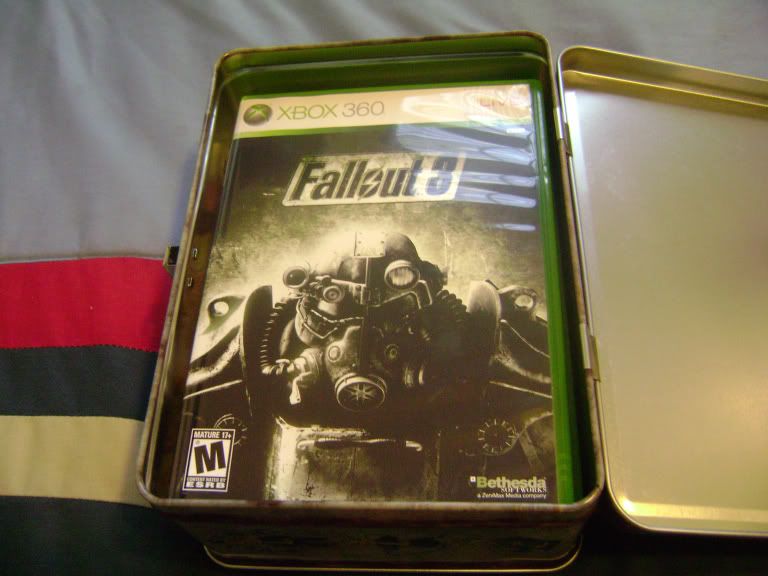 Mine however only houses 3 additional games thanks to the Gears of War 2 collectorís edition sitting at the bottom of the lunch box. The art book and the picture of Dom and Maria, are still inside the box as well.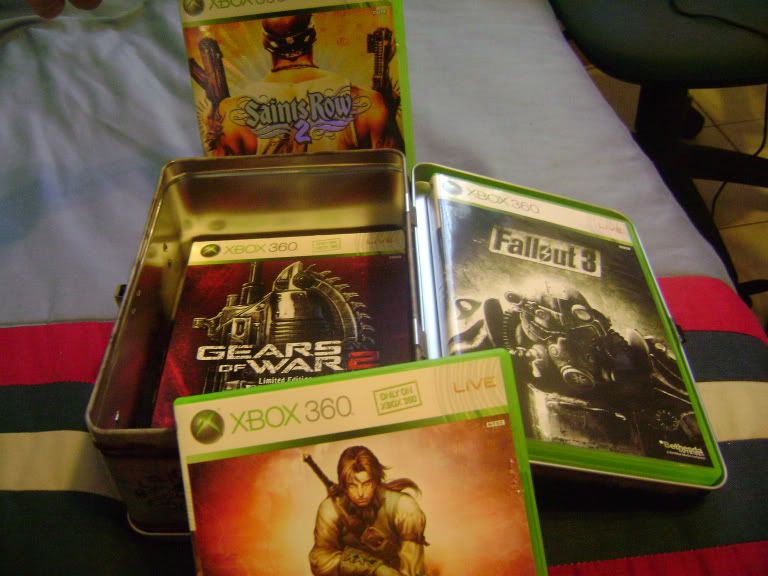 So DTOID, what about you guys? Any of your collectors editions on display, in a closet, or even *gasp* thrown away?