Being a woodworker(insert gay/penis joke here), I sometimes like to tool around in my workshop. The fact that I am a gamer as well brings me inspiration at times. I decided about a week before Christmas that I was going to make some game related items for my gaming group. I wanted to keep it pretty basic based on my limited amount of time. I came up with these items:
A Mario Mushroom container
Pair of rosewood dice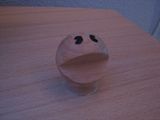 Pacman!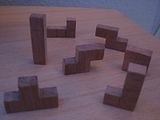 Set of Tetris fridge magnets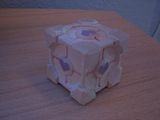 And a Companion Cube
I think someone out there might have some better pictures. They were fun to make and allowed me to combine my favorite hobbies. The companion cube was the most difficult one of the bunch. I actually messed one up before figuring it out. I have some other ideas in mind. When my family leaves town I will probably get back to work. I am always open to suggestions as well so if you have any interesting ideas, I might try them out.