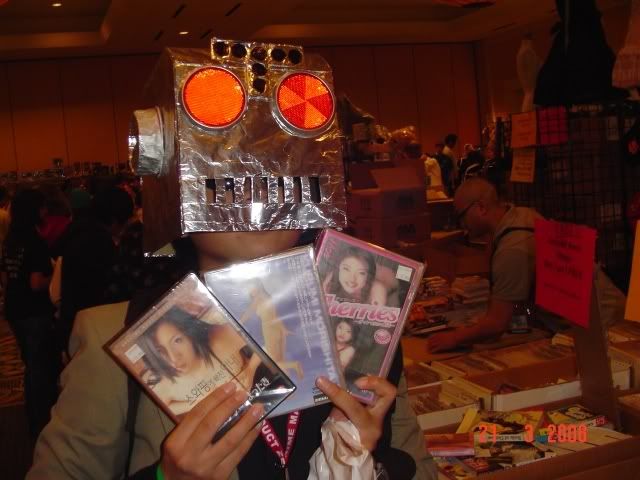 O hai thar! Tis I, Redzie aka Red Baylon on Japanator aka...
DESUTOID!!!
So if anyone remembers
Mr Desutoid
, the cosplay doppleganger of his Robot Lordship--- Mr Destructoid, I've quite gone through a few iterations of the robot helmet and this is the 4th one I've made (the 3rd one caught on fire). I've been busy with holiday preparation with the folks and also trying to write for Jtor while having computer problems has just been hectic for me and this is what I've come up with:
DESUTOID MK 1 version 2!!!
Built from the frame of the first Desutoid helmet, it looks different from the old Desutoid helmets cause I used paint instead of foil for less crinkles and creases. But there's something different about this one, No not lack of ears but look:
Yes!!! for maximum network pimpage I've included the nerd trinity of blogs on the back, mimicking the real Destructoid helmet!!! I'm gonna be running around Onicon Houston tomorrow spreading the Robot's Gaming Gospel!!!
I PROMISE I WONT DO ANYTHING STUPID IN THE NAME OF MODERNMETHOD